Here's the changelog for v3.1.60, since the last time we featured Winsta UWP (for its big v3.0 rewrite):
Fixed refresh button visibility on Light Theme in PC
Updated new share dialog UI/UX
Updated Story viewers result UI to the new Winsta pop-ups (including Poll, Sliders and Questions view) - all powered by UWP Popup Toolkit
Added support for viewing story poll results after voting
Fixed some bugs in Directs view
Fixed some bugs in new story viewers/results dialog
Enhancement in RAM/CPU usage
As ever, some screenshots to help out: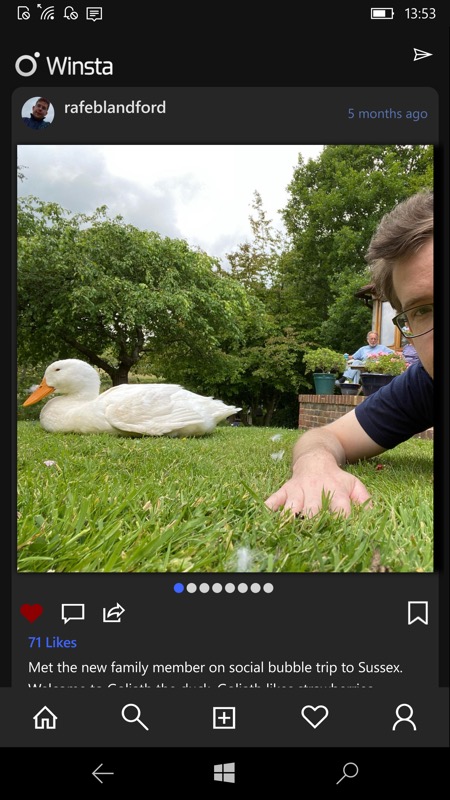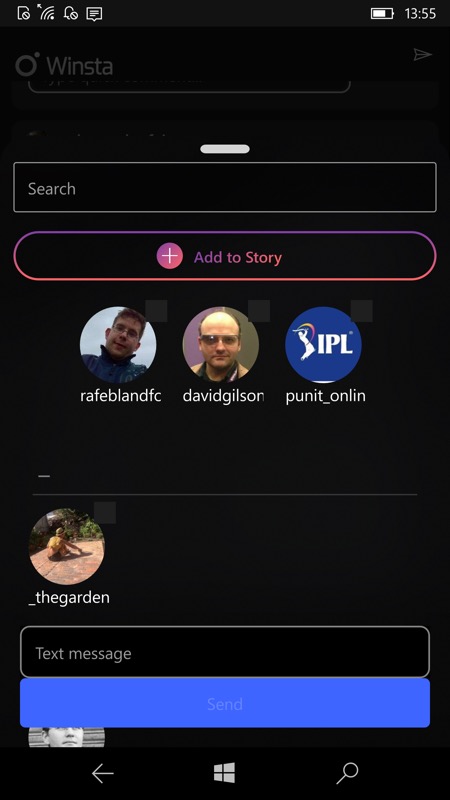 Winsta UWP has a very active developer and there's an Insider user community here on Telegram. (Access the latter through Unigram Mobile Messenger UWP!) See you there?
There's a lot to like about Winsta, it's a breath of fresh air - you can directly encourage the developer by buying Winsta, since it's a couple of quid in the Microsoft Store. Go on, if you want to see this updated further, buy the developer a cup of coffee in this way...
See also the official Instagram PWA, which works very well (apart from notifications) under Windows 10 Mobile.