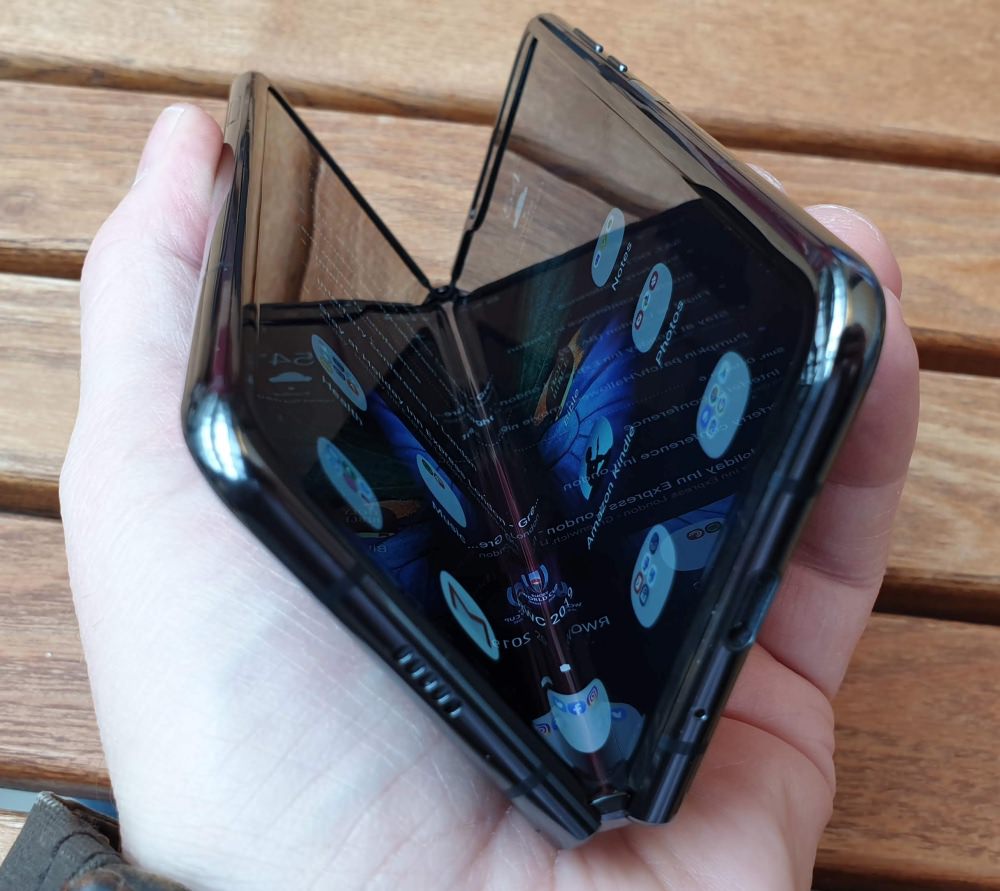 From AJU News (via auto-translate from Chinese):
Samsung Electronics confirmed the release of a new foldable phone'Galaxy Z Fold 3 (tentative name)' in June of next year, and started developing final samples for mass production. The Galaxy Z Fold 3 is developed as a premium smartphone that combines the latest terminal technologies of Samsung Electronics, such as S Pen (electronic pen) and UDC (Under Display Camera).

According to a Samsung Group official on the 22nd, Samsung Electronics decided to release the Galaxy Z Fold 3 in June next year earlier last week and entered the final test to confirm the specifications of the mass-produced handset.

Samsung Electronics has confirmed that the Galaxy Z Fold 3 will be equipped with the S Pen, a feature of the existing Galaxy Note series. Beyond simply mounting the S Pen, it has the character of a terminal that replaces the notebook series by adding an S Pen slot to store the S Pen in the product. As the S Pen technology is applied to the Galaxy Z Fold 3 and Galaxy S21 Ultra (tentative name), the Note series will be discontinued.

Samsung Electronics put a lot of effort into applying the S Pen to the Fold series, seeing that if the S Pen is combined with the large screen of the Fold series, the user experience (UX) will be maximized. Although it succeeded in mounting an in-screen digitizer to recognize the S Pen, it was difficult to develop a cover glass (tempered glass) that prevents scratches when the S Pen and the screen touch, so the S Pen was not installed on the Galaxy Fold and the Galaxy Z Fold 2. I didn't.

However, preparations for mounting the S Pen were carried out, such as replacing the screen cover material of the Galaxy Z Fold 2 from transparent polyimide (CPI) film to ultra thin glass (UTG). Even after changing from plastic to tempered glass, the number of folds and unfolds remained the same. Next, Samsung Display and its subsidiary Dowoo Insys developed and delivered the second-generation UTG with its own cover glass technology, making it possible to realize the plan to mount the S Pen on the Galaxy Z Fold 3.

All very interesting. So the folding 'ultra-thin glass' in the Z Fold 3 won't have an outer plastic layer this time, meaning that you can scribe away with the S-Pen to your heart's content without scratching the display.
You may remember that I was enormously impressed by the original Galaxy Fold - the idea of a phone that's also a tablet (or a Communicator or mini-laptop) is very appealing indeed.