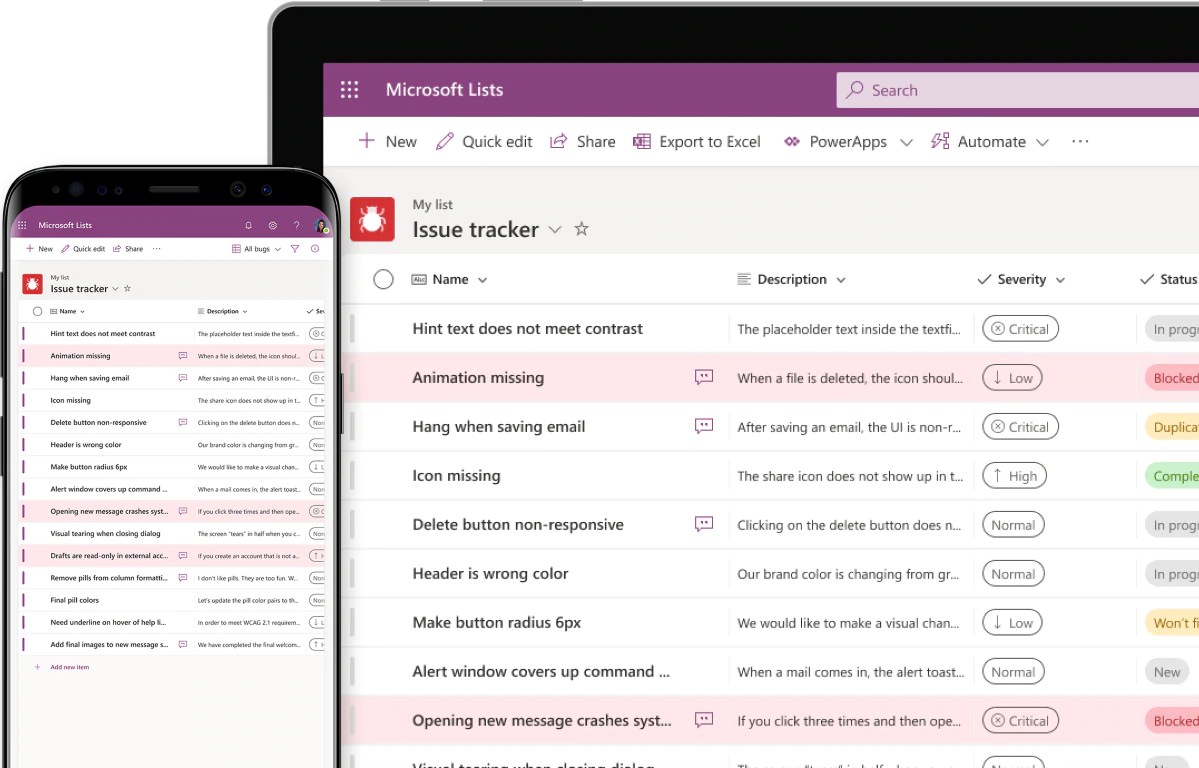 Microsoft Lists' mission statement is:
If your team has info to track, work to organize, or workflows to manage, the Lists app can help. Create a list of company assets to keep track of, for example, or incidents in a work area, or patients in a hospital wing. Customize the list to match how you work and share it so the whole team can keep informed and contribute.

And there was a helpful video (from Build 2020) that gives a complete walkthrough, so start here if you want to understand how it all works.
All clear? Well, not really, it all seems horribly over the top to me, not least because there's so much overlap with Microsoft's existing To-Do application, which has as its subtitle: 'Lists, Tasks & Reminders'. Still, this is clearly aimed at large companies with sufficient IT and training resources to build something huge that helps an enterprise keep going efficiently.
In theory, Lists should be available to home Microsoft 365 users, but it's not showing up for me online. Not that I'd have a use for it in a single home environment!
In terms of finding out more, see the Lists resource center. And here are step-by-step articles on 'how to configure and use Lists with your team'.
PS. There's also a rather cheesy promo video: