The good news? All Lumias with Qi charging coils work just fine with the Apple MagSafe pad, though there are some obvious caveats:
With no magnet array to centre the phone's coils on the pad, it's up to you to judge positioning. As, to be fair, you've been doing for the last half a decade, so you should know where your phone's Qi coil is centred by now!
The transferred power is much lower than the 15W achieved by the MagSafe charger into an iPhone 12 series. The Lumias with Qi were designed in an era when Qi pads put out 5W and so this is what their Qi firmware tops out at - there simply isn't the electronic intelligence to negotiate a higher inductive current. Still, 5W is still a fine wireless trickle charge and it's what we've been used to since the Nokia Lumia 920 first debuted this technology back in 2012, eight years ago.
Some photo proof, anyway. I tested the MagSafe Qi pad with the Lumia 830, 930, 950 and 950 XL, and all charged fine. I also tested it with a number of third party Android handsets and again charging was fine. So it seems the Apple MagSafe pads are fully backwards compatible, thankfully.
Here's the 950 XL in action on the pad anyway: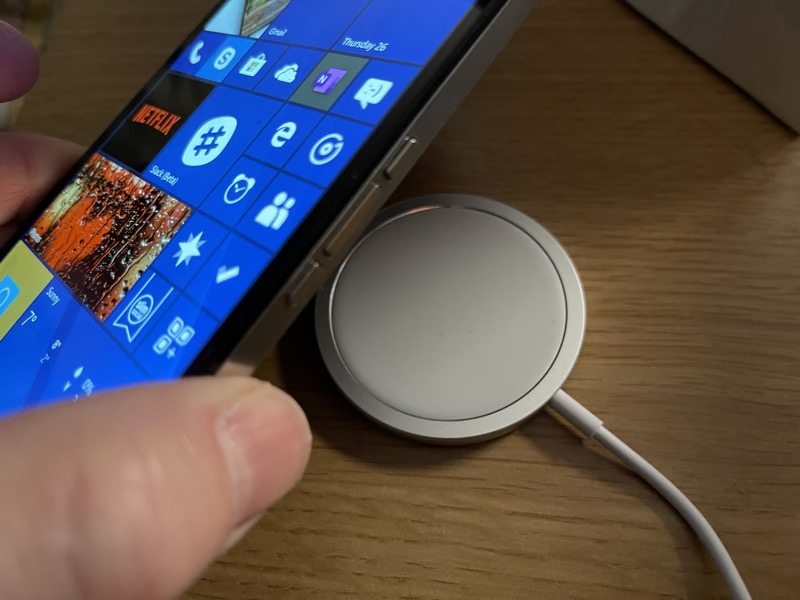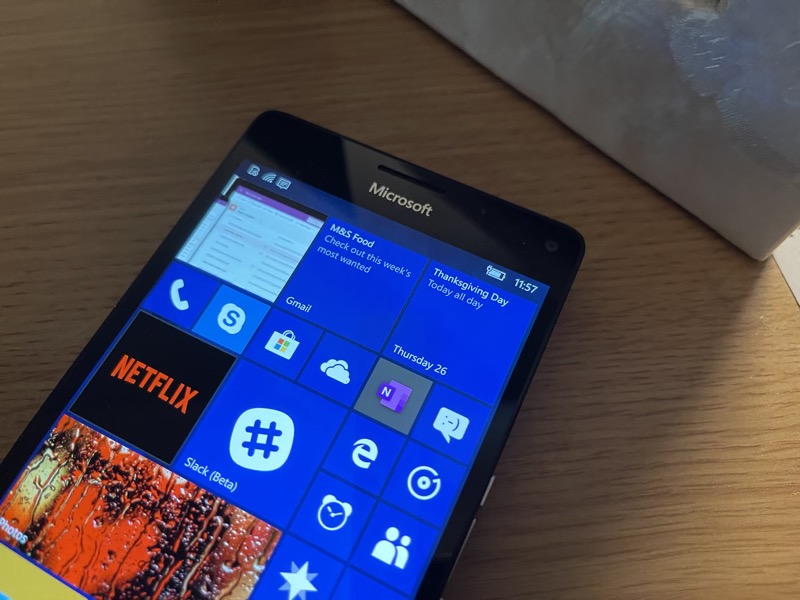 Note the charging indicator in the top status bar. Lumia 950 XL on Apple MagSafe Qi pad...