From Zac's article:
The new year is almost upon us, so it's time to start thinking about what the year ahead may hold for use die-hard Windows users. In 2020, Microsoft remembered that Windows is an important product in its portfolio, as the global pandemic saw people return to the PC to get their work done from home.

Microsoft has moved fast with the likes of Microsoft Teams, Edge, and Office to cater to users who are now working from home, but Windows is a different beast. Windows can't innovate as quickly as those other products, but that doesn't mean innovation isn't coming. Earlier in 2020, Microsoft put its Chief Product Officer Panos Panay in charge of the Windows client.

This means that Microsoft's top hardware guy is now in overseeing the Windows user experience and feature set, and he has already set in motion a big update for Windows 10 that's expected to arrive at the tail end of 2021. This big update is codenamed Sun Valley and aims to reinvigorate the Windows user experience with modern, consistent designs and experiences.

We don't yet know the full extent of what Sun Valley is going to bring to the table outside of top-level UI changes and enhancements. So, here's what I'm personally hoping to see from Windows 10's big Sun Valley update when it arrives next year.
Zac then lists his top four wish list items - I'll bullet them here, to be brief:
A better tablet experience - Windows 10 isn't very good on devices without a keyboard and mouse attached.
Fully agree. Although getting around is just fine on the touchscreen, many targets in many applications are just too small. And I'm always looking for UWP applications rather than their Win32 originals because they're more likely to be touch-optimised, given the W10M-compatible origins.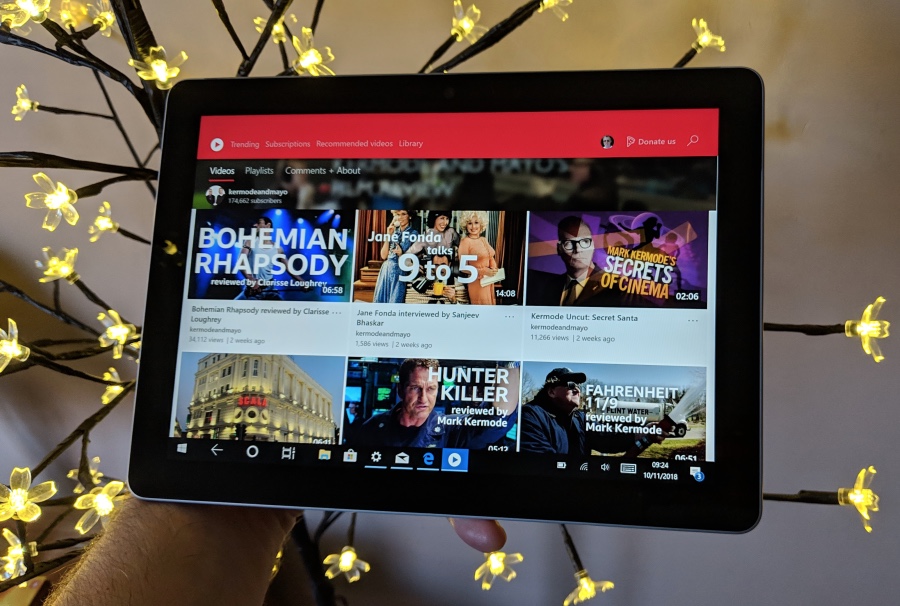 Clean up the system tray - Windows has had the system tray for a long time now, and I think it's time Microsoft gutted it for a more contemporary experience.
Rethink Timeline - Timeline makes no sense in Task View, and should be in the Start menu instead.
Integrate the Your Phone experience - I'd love for Your Phone to be an integrated system applet that can pin to the Taskbar, similar, if not identical to how the old My People interface worked.
Do read the full article, for all the graphics and WC comments, if you want more on this.
I agree with Zac's list and I really don't see why all four can't happen in the coming 12 months.
It's rather interesting, going off on a related tangent, how Mac OS has ventured into touch-screen tablet-esque territory with its new Big Sur release, even though all current Macs don't have touchscreens! And Mac OS users are complaining mightily at some of the interface changes, in much the same way as happened in the Windows world with the likes of Windows 8. Ultimately these OS are just tools, mind you, to run the web pages and applications that help us with our lives, but it would be nice to get something in both ecosystems that was universally loved.