From the Microsoft blog post:
Have you ever wished you could easily export your Microsoft Word document into a PowerPoint presentation with just a few clicks? Now you can! We are excited to announce this feature is now available in Word and PowerPoint for the Web with your Microsoft 365 subscription, and we cannot wait for you to try it out!

Export to PowerPoint presentation enables users to export their document to a professional looking PowerPoint presentation from Word for the Web!

This feature uses artificial intelligence (AI) capabilities to save you time and provide you with slide suggestions powered by Designer in PowerPoint. The slides are derived from your section headers in the document, so make sure to organize your Word document accordingly for optimal suggestions. Based on key words in your document, Designer in PowerPoint will suggest imagery, icons, videos, themes and fonts to arrange your content. You can always change the suggested content if needed.
And it really does work, I tried it in Chrome on my Mac (though obviously Microsoft would love for it to be in Edge on Windows, but at least this shows considerable interoperability):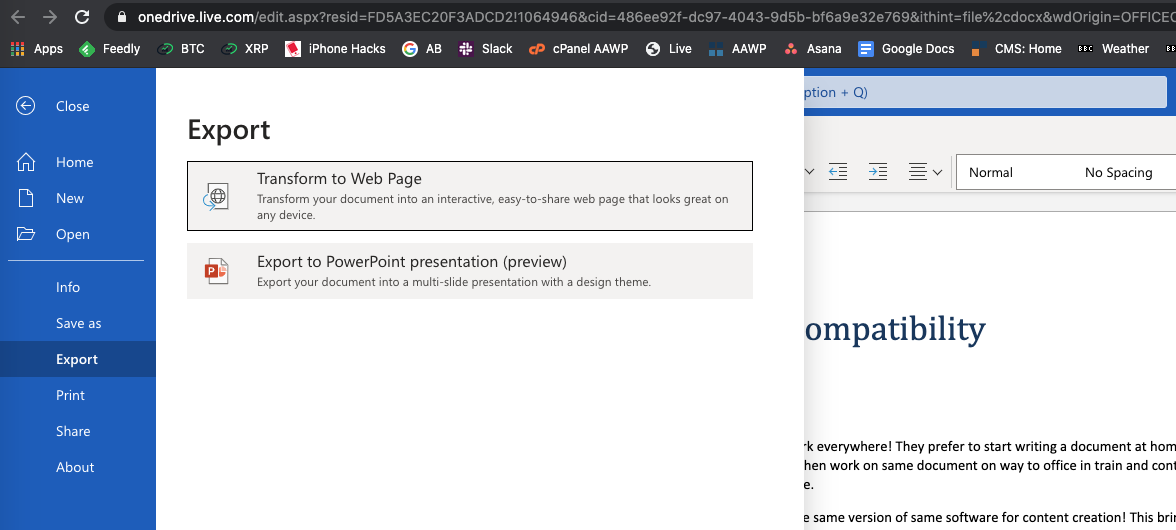 The new function is added to the online Export menu...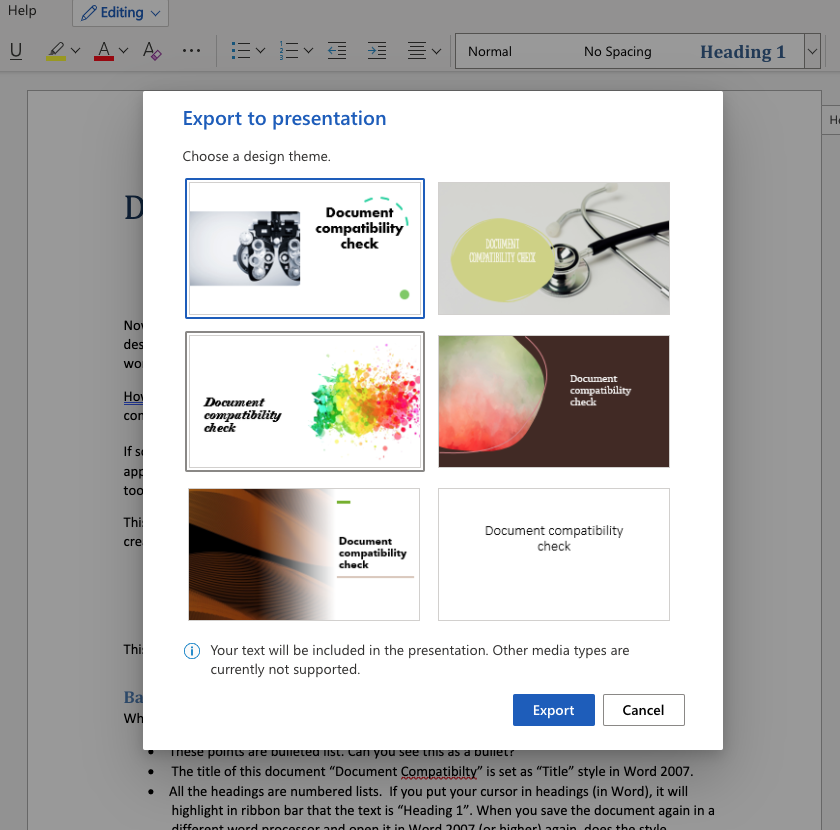 Choosing one of the preset styles. I'm sure more will be added in due course...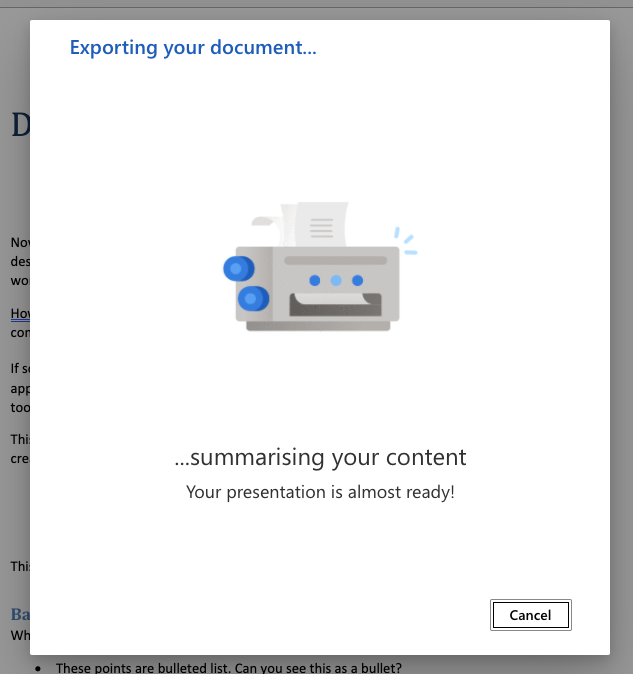 Ai at work - I love all this alchemy!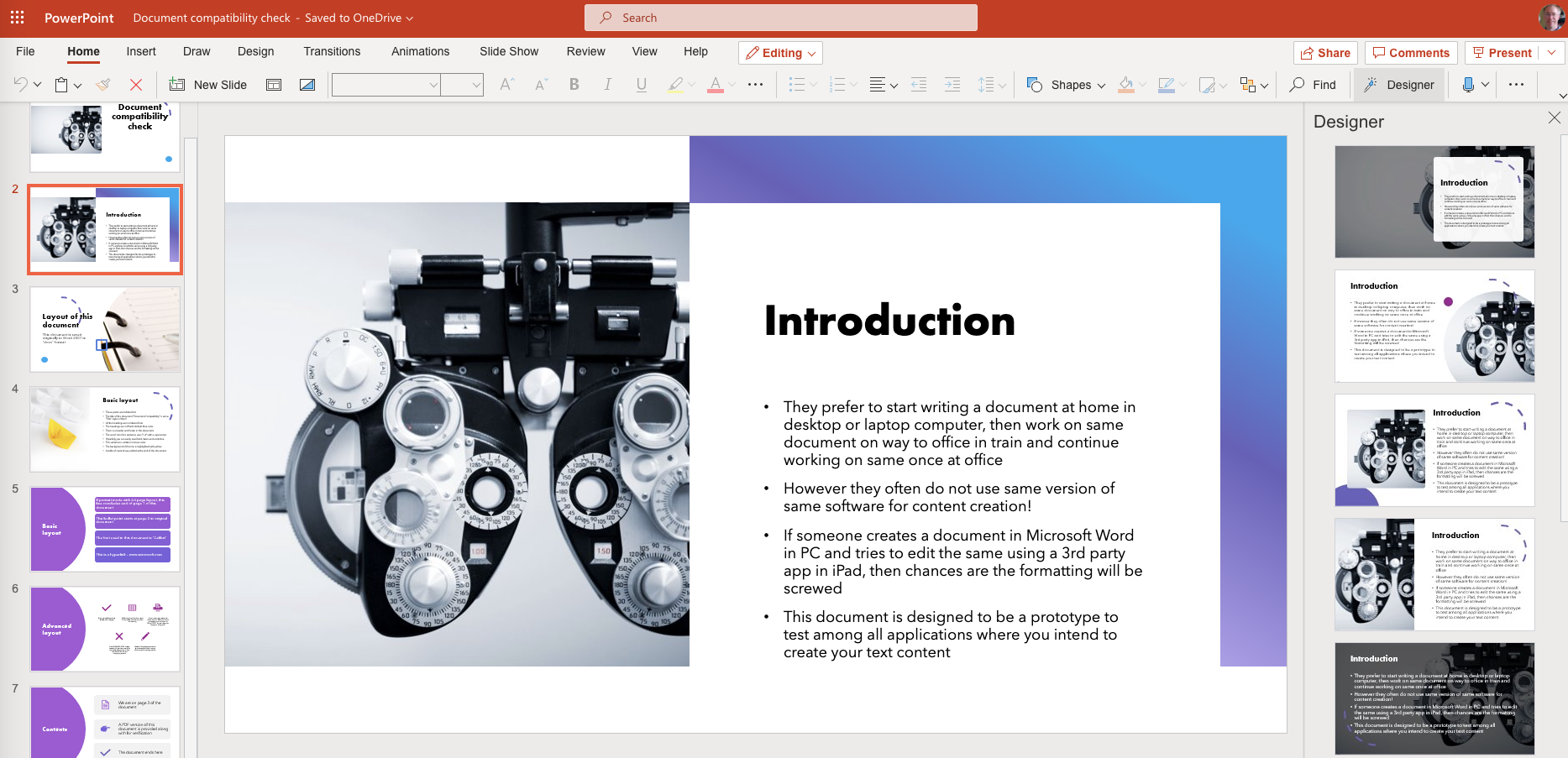 And in seconds it's done. Here's my test Word document converted and opened.
All of this isn't for serious presentation givers, of course. But if you're (e.g.) a student with a research paper or essay and someone asks you at short notice to speak about it then this is a damn fine way of impressing listeners. It may not be the most relevant PowerPoint style and it may not have your original graphics, but it looks as though you sweated over it for hours beforehand rather than having AI do it all!