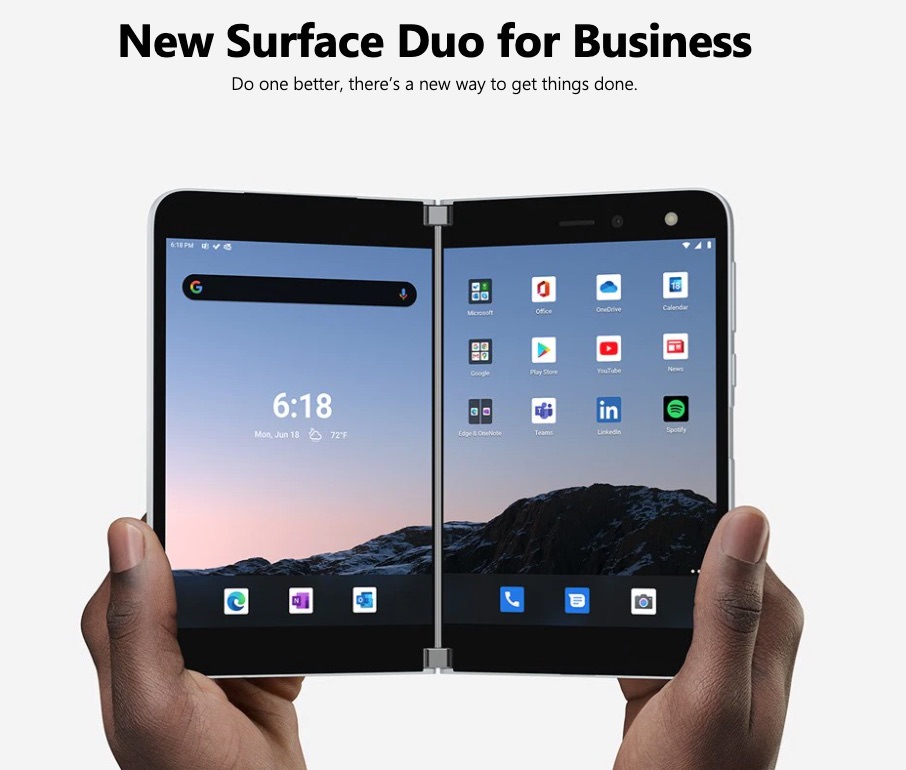 Microsoft has announced that Surface Duo is expanding to 10 new European markets for business customers:
Austria
Belgium
Denmark
Finland
Ireland
Italy
Netherlands
Spain
Sweden
Switzerland
These join the markets where Surface Duo is already available:
United States
United Kingdom
Canada
France
Germany
Although there's still a consumer-facing page (with the same price), this is from the relevant Surface Duo for Business page: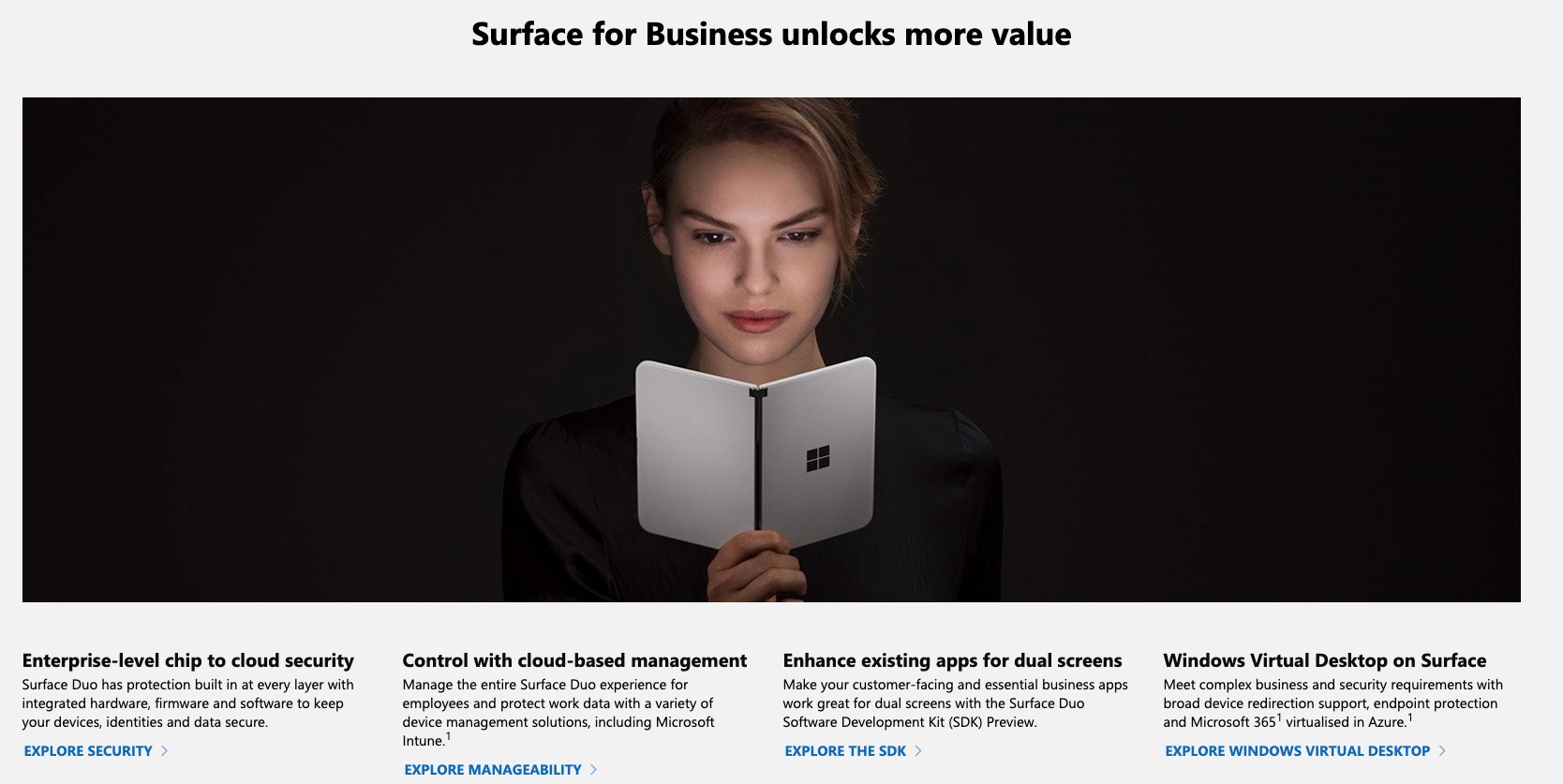 In case you can't read all the text in the screenshot:
Enterprise-level chip to cloud security

Surface Duo has protection built in at every layer with integrated hardware, firmware and software to keep your devices, identities and data secure.

Control with cloud-based management

Manage the entire Surface Duo experience for employees and protect work data with a variety of device management solutions, including Microsoft Intune.

Enhance existing apps for dual screens

Make your customer-facing and essential business apps work great for dual screens with the Surface Duo Software Development Kit (SDK) Preview.

Windows Virtual Desktop on Surface

Meet complex business and security requirements with broad device redirection support, endpoint protection and Microsoft 3651 virtualised in Azure.
In other words, all the right buzz words to appeal to the enterprise. And, given that the main costs of a computing device to a big business are in:
the development of custom (in this case dual screen) apps
training
configuration
management
support
...the actual purchase price is fairly irrelevant. If it makes an employee more productive for a year or two then that's a 'win'.
Interesting positioning anyway, and it sounds like Microsoft is going for business more seriously than it went for the consumer market, where the Surface Duo stuck out like a sore thumb as being underspecced and over-priced. And with the side benefit that this time round the Duo has got almost a year of updates under its belt and should be more stable and reliable.