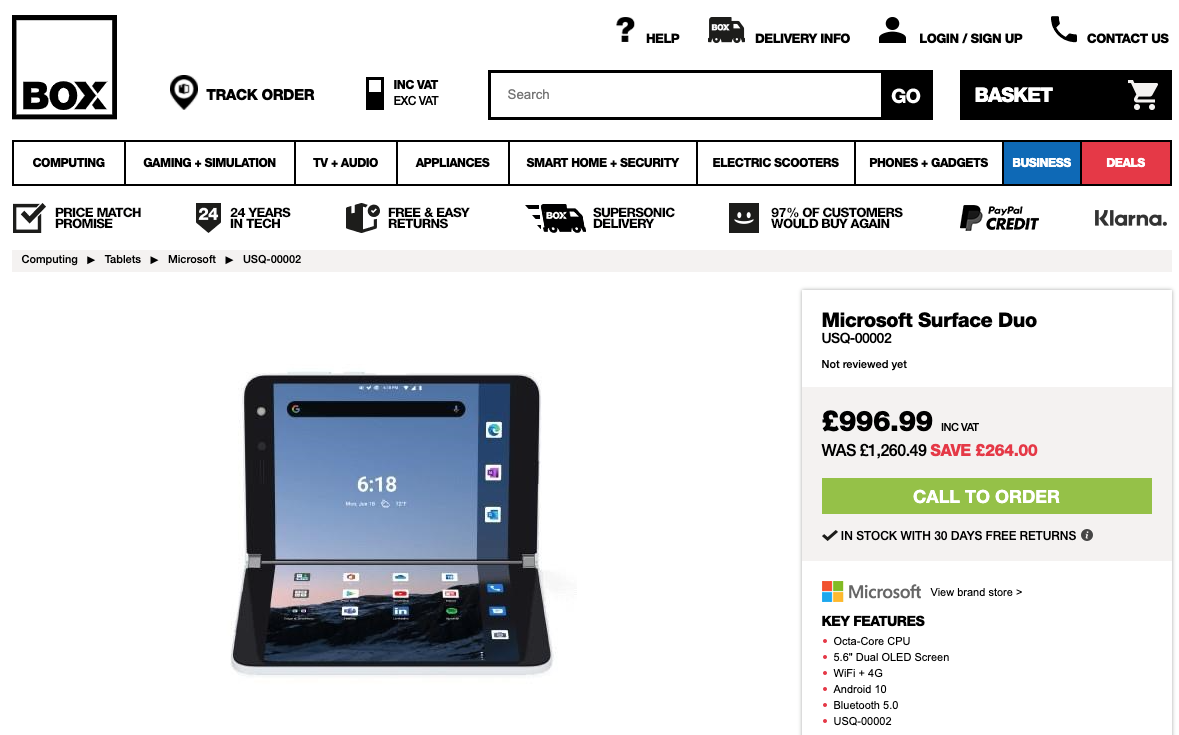 The Surface Duo has been on sale in the USA for months, officially - but it only 'launched' here in the UK and other world markets at the start of 2021, so it's perhaps understandable that sales are later here.
We're still trying to get official UK hardware to actually review, by the way. It'll happen eventually. One day before the Duo 2 is announced, no doubt!
The good news for anyone buying is that the longer you wait, the lower the price and the more chance that the many, many software issues have been addressed in updates.
Other pieces from us on the Surface Duo: