From 9to5Google:
This Google Lens redesign sees tapping the homescreen icon — available by downloading an "app" from the Play Store — open to an entirely new view. The top third of this screen belongs to a "Search with your camera" section that shows a live preview. You can either swipe down or tap to get to the previous Google Camera-inspired UI, which has one small tweak that shows a preview of your gallery in the bottom-right corner. One nice design detail sees the bottom corners curved.

This change presents an interesting departure for Google Lens, but at the same time this could be part of a simplification. Google Lens has always focused on "live" analysis after seeing something in the real world. However, after existing for several years, Google could have come to the conclusion that if people see something interesting in the real world, they'll take a picture first for posterity. In the past, you could not save a picture from Google Lens.
I tested this out and was impressed. Even small details can be picked up and the information surfaced is largely accurate and helpful: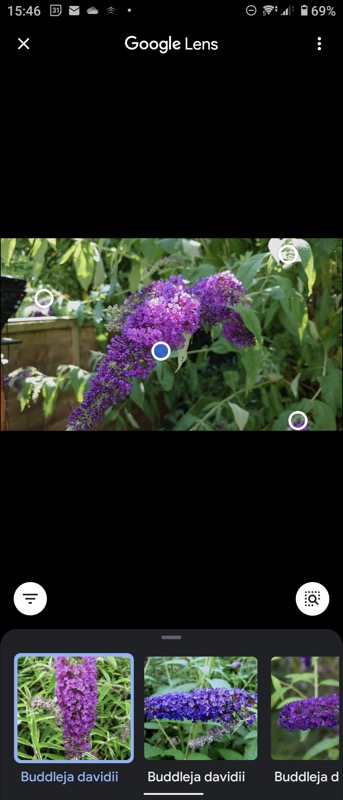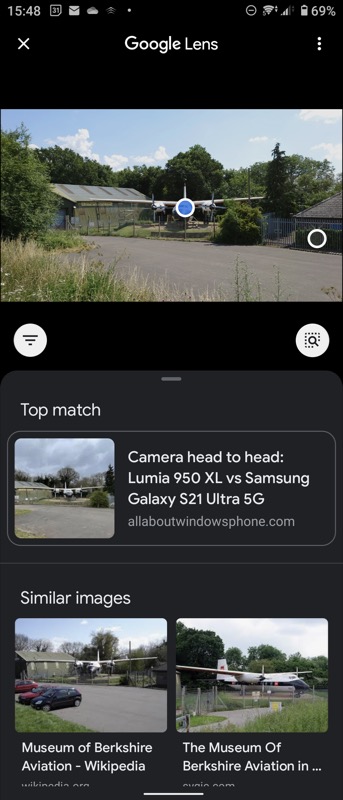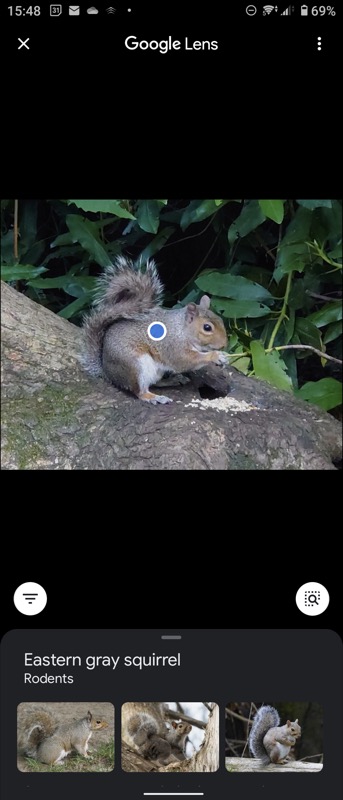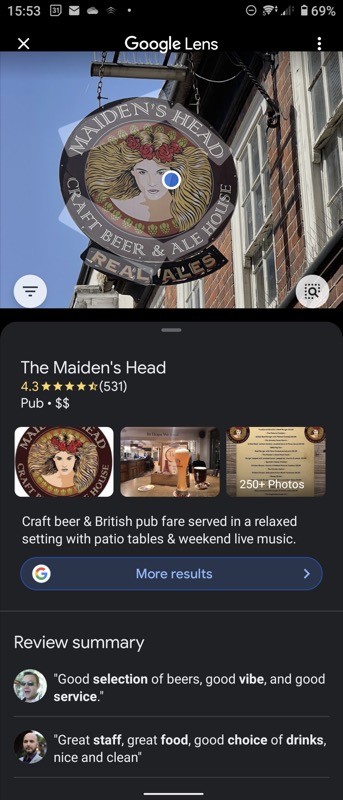 Google Lens is in the Play Store for Andrioid, of course, if you don't find it already on your smartphone. The beauty of being able to recognise (or extract text from) photos from times past is that you can just snap everything of interest (as if you don't already!) and worry about processing and analysis later. So a menu or logo or sign or, as above, animal or flower. All very clever!