Here's the search box in action on the Desktop. You'll get quick matches, which can be clicked if you like, or press 'Go' for the full set of article matches: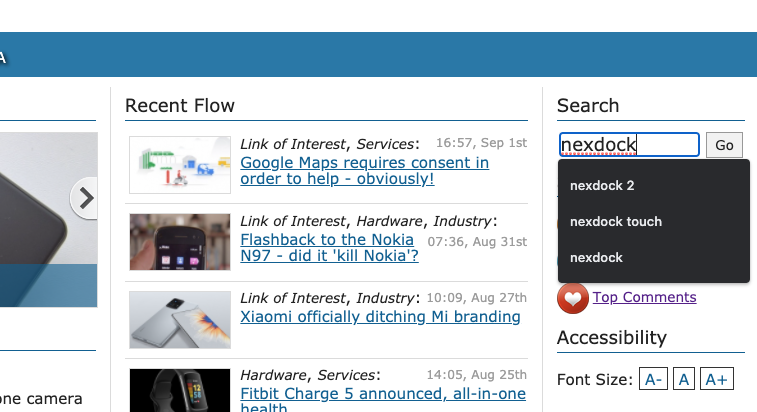 Results are indeed powered by Google still, but mercifully free of adverts. Phew!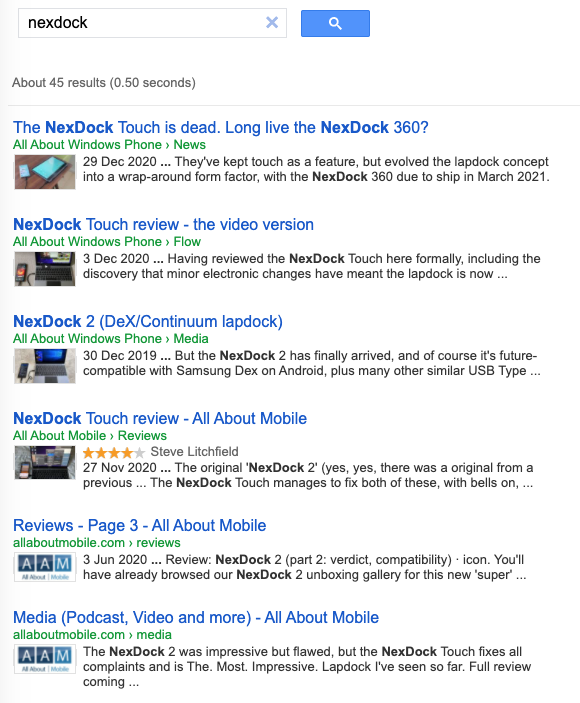 Enjoy the search and we hope you're enjoying All About Mobile. You can support us generally by using the site and linking to or sharing articles on social media.
Also, from the launch post:
As ever, the concept behind the All About sites is to have long form features, comment and reviews published throughout the month, with short 'Flow' stories making sure that you don't miss any really interesting snippets from around the web. The All About sites have never been about leaks or speculation, or about trying to be a definitive tech news source. Instead, I/we aim for the de facto site motto:

'Interesting, Insightful, and Informed'

There's also a brand new Twitter account @AA_Mobile, which is worth following, to make sure you don't miss a new story. Plus a RSS news feed for AAM, should you use a news feed reader (e.g. Feedly). Again, do note that there's some tweaking still going on behind the scenes, so don't expect everything to work from day one!

We've featured several guest authors over the years and would welcome others - if you have something to say that's relevant then please do drop Steve a line at slitchfield@gmail.com - and see your name in lights!
Enjoy! Note that there are still a few glitches and inconsistencies, which Rafe will be addressing in due course.
PS. I also have a tip jar.