So it's all about the nostagia!
There are a few caveats, detailed in the FAQ page, notably that there's no OPL database support (yet), and there are minor graphics issues in some games. But it's a project that is well worth keeping an eye on - this is just version 1 and I'm sure it will fill out further.
Games, which often don't use databases are the obvious place to start and I was able to get my own Series 5 Golf up and running in seconds. There are graphical glitches here and there, but it all does work: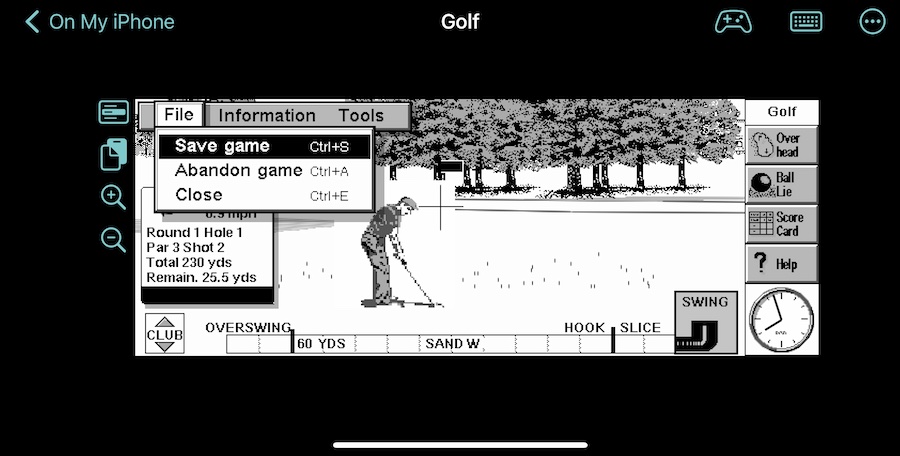 Ditto Ewan Spence's Vexed: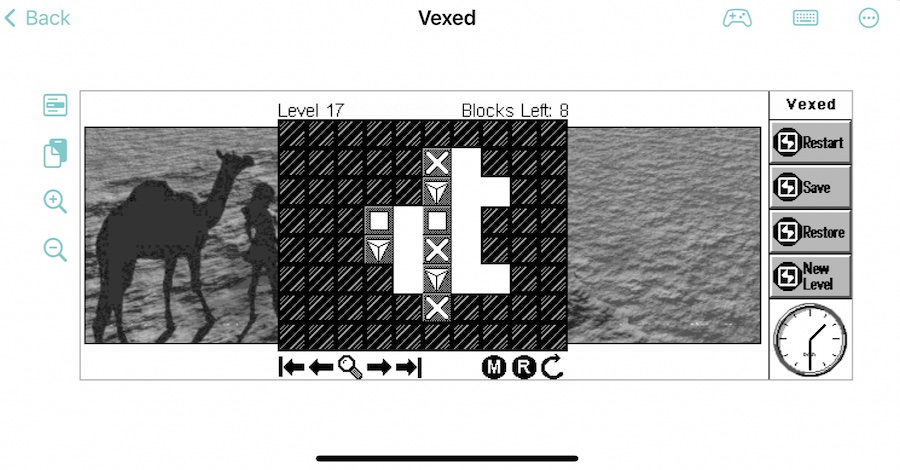 I'll post again if and when the OpoLua team encompass database files (which is where more of my own applications become viable).