Announced today was:
Surface Laptop 3, available in aluminium or Alcantara finishes, and now in two sizes, 13" and 15". The precision trackpad is 20% larger than on the Surface Laptop 2, and the laptop is designed for super-easy serviceability, with the entire keyboard section (impressively) lifting up with the use of a couple of tools. There's also a Ryzen Special Edition with gaming-class graphics. Fast charging across the range means 80% of a full charge in an hour. Prices in the USA range from $999 (for the 13") and $1199 (for the 15').





Surface Pro 7, starting at $749 in the USA, with USB Type C rather than the existing Mini DisplayPort (on the SP6). The same chassis as before, nothing was said about specs other than the port change.

Surface Earbuds, true wireless, separate buds, with two microphones each for better voice calls. They look dorky, but then so do Apple's Airpods, in my view! Hook-ups to Azure mean that real time translation and captioning are possible.

Surface Pro X, thinner and lighter, and with a new custom Microsoft SQ1 chipset (based on ARM designs) that can cope with (and disperse) up to 7W of power. A 13" diagonal and 1920p display is more immersive than the traditional Surface Pros. Twin USB Type C ports. Better battery life than the traditional Intel-based Surface Pros. The Type Cover for the X includes a recess for a new Surface Pen, allowing pointing and drawing. The pen recharges while in the recess. It will be available to pre-order in November 2019.




All good stuff. Very good.
Though there was a 'one more thing', in fact two more things, products that will be available in a year's time, i.e. the end of 2020.
Panos introduced first the 655g Surface Neo, effectively the (larger) evolution of all those folding prototypes we've been seeing over the last few years. Two 9" displays with a 360 degree hinge with micro-gears, so you can use it in a variety of modes, with the full unfolded diagonal around 13". There's a keyboard which attaches magnetically and wraps around from the back to partially cover one of the displays. There's a brand new Intel processor inside.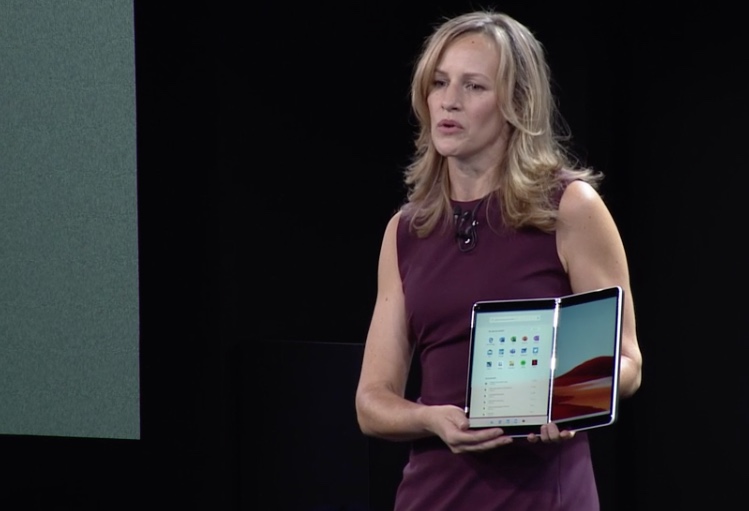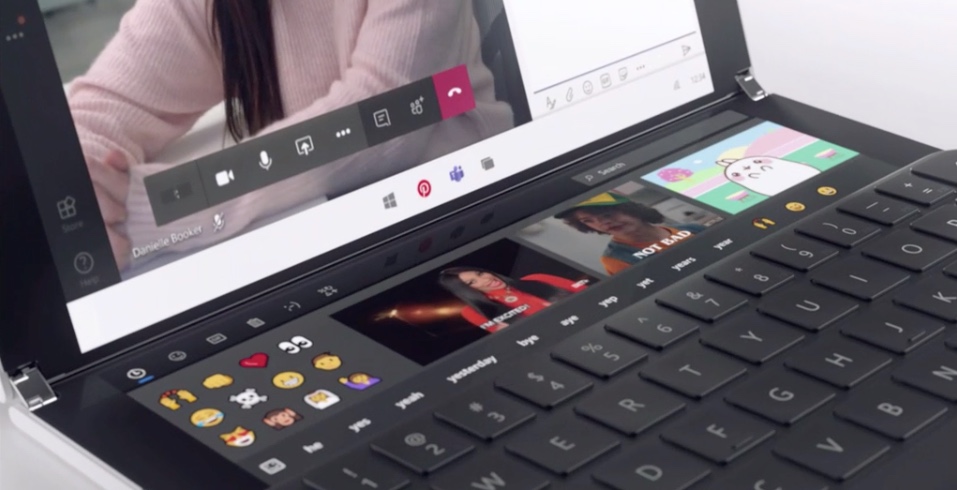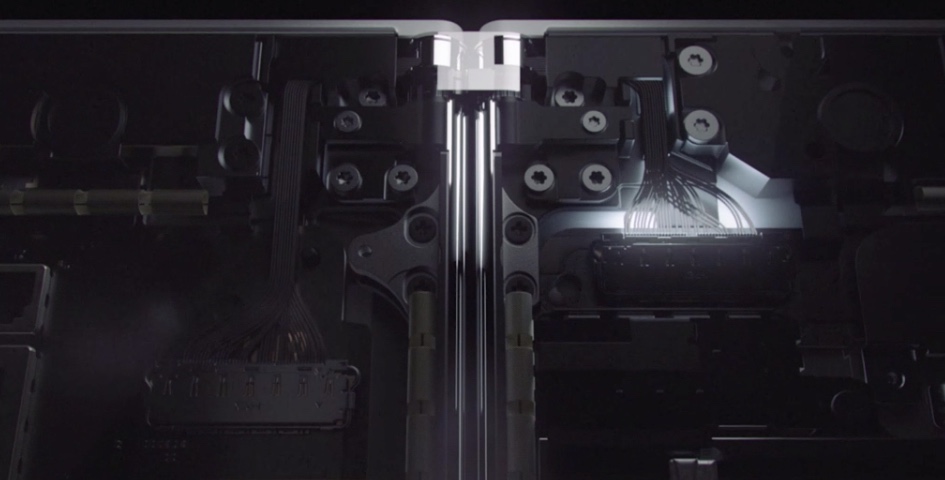 Along with Surface Neo, Windows 10X was announced, with numerous optimisations for two screens, with applications spanning the two and expanding as needed.
But then the bombshell, Surface Duo, effectively 'Surface Phone', with two 5.6" screens (with an 8" diagonal unfolded) and the same 360 degree hinge mechanism. It's a full phone, a full tablet, a full computer - in your pocket. Or will be when it arrives next year. No physical magnetic keyboard here, but you can use it in landscape mode to use a QWERTY system on the other screen, in typical 'communicator' fashion.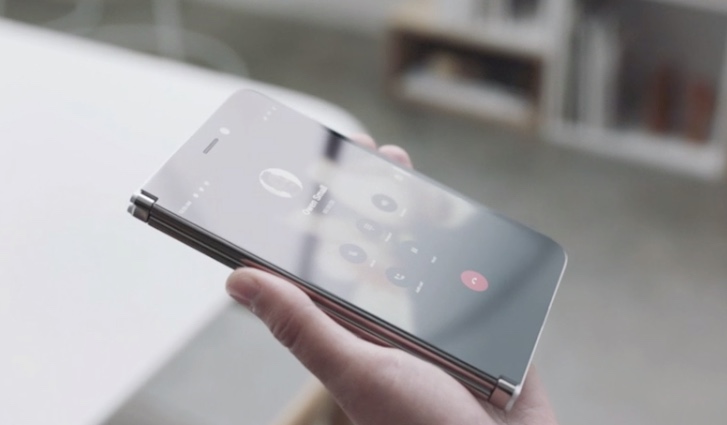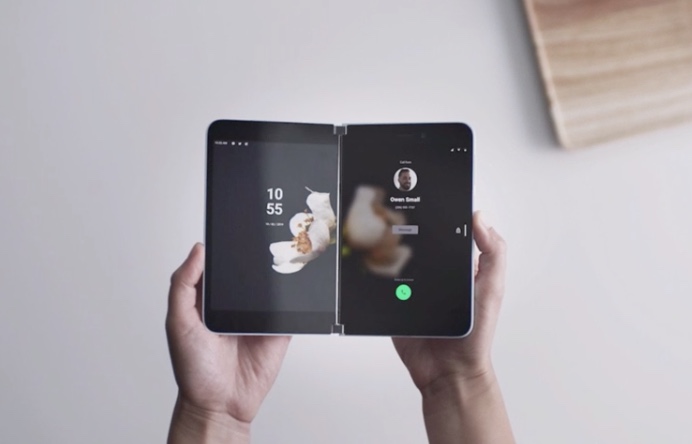 Few tech specs, other than using a Snapdragon 855 chipset, were given for the Surface Duo (used to be 'Project Andromeda', though clearly rethinks about OS have happened over the last two years), but multiple units were shown off on stage.
Full Android application compatibility was quoted, most likely is that something mocked up to look like Windows 10X and the Neo is running on top of Android itself, i.e. think of the existing Microsoft Launcher for Android, massively reworked, and with all Microsoft apps and services, running on Android 11 (which will debut in Autumn 2020, keep up at the back!)
I'll delve further into all this and report back - it's early days.
I'm still digesting the news, but expect an editorial next week here on AAWP. There has been a lot to take in this afternoon!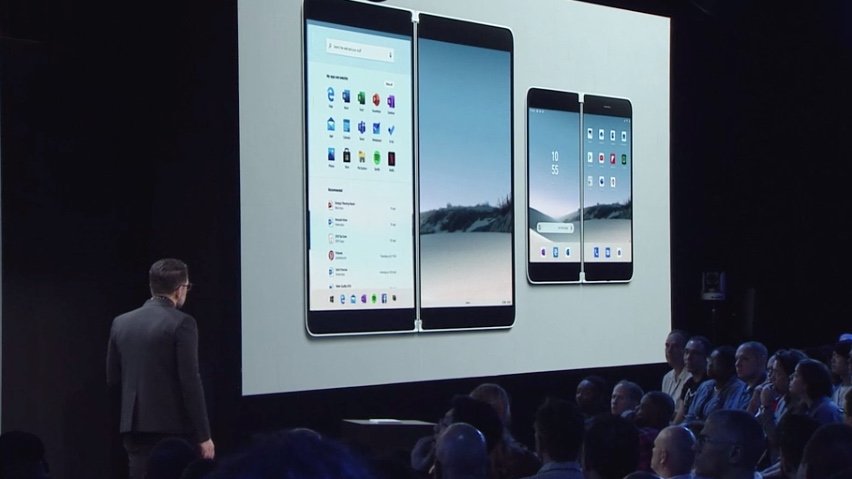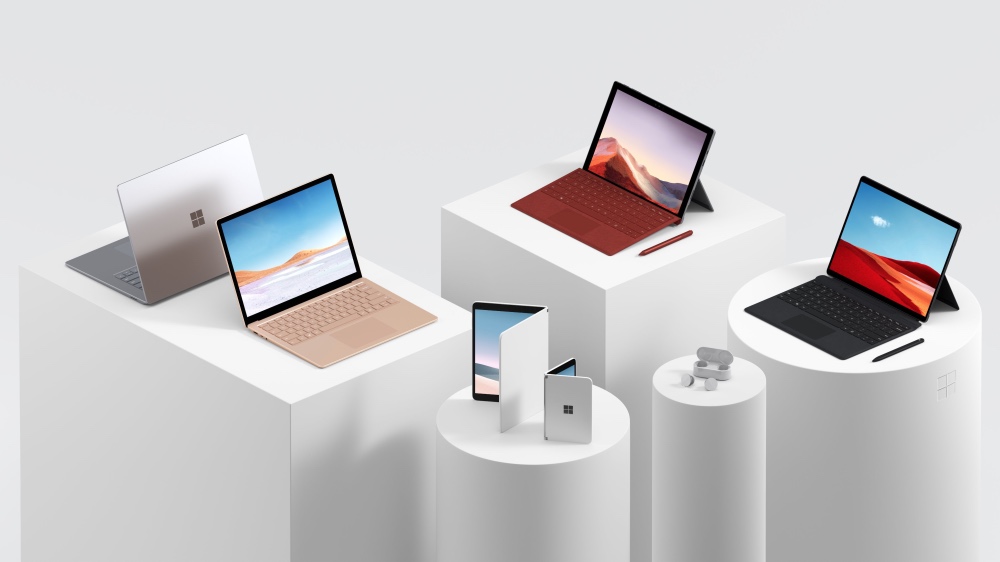 PS. If you want more background on all this, Wired got a preview and a chat with Panos last week.
PPS. WC has now helpfully condensed the relevant (mobile) sections of the two hour event into six minutes, to save you time watching it all: