I should also say that I'm a in privileged position in that I own (or have been loaned) quite a number of smartphones across all mobile OS over the last few years, as part of my reviewing jobs - but this does put me in a good place to assess what's good and bad in terms of recommending something.
From the perspective of Windows phones (this being cross-posted to AAWP), it's not just a question of degree, either, i.e. whether getting something expensive running iOS or Android will be faster or larger or have better battery life - there are genuine step change aspects which mean that one might be forced to another platform whether one likes it or not:
Biometric support for logins. Good examples of this are being able to log into banking applications with one tap of a fingerprint on a sensor or a glance at the front camera array, or being able to tap-to-pay at a terminal in a shop. Yes, Lumias have iris recognition and yes, the IDOL 4 Pro has a fingerprint sensor, but in both cases the implementation is dodgy and there's also simply not the same degree of integration with applications and services, and by a huge margin.

Specific long-tail applications that can't be accessed at all, even via a browser. Snapchat comes to mind, but there are many others, for more serious uses, including IoT and banking.
In terms of interface, Android is probably the way to go, not least because it's utterly trivial to change the 'launcher', your primary interface with the phone, right down to using the first party 'Microsoft Launcher' and effectively getting quite a bit of the Microsoft feel and the Microsoft services. (See also, from 2017, my detailed look at using Microsoft applications and services on Android.) There are even launchers like Launcher10, which actually emulates Windows 10 Mobile.
Plus the tight integration that comes from Microsoft's Your Phone system, which only works properly with Android and especially Samsung devices, which have licensed tighter integration.
On the other hand, iOS used to have the counter-argument that there's so little to fiddle with that you don't have to spend hours setting things up, but the recently released iOS 14, available for almost all iPhones, adds homescreen widgets that have a lot in common with Windows Phone live tiles.
So, which phones should you look out for? As usual, I'll try to pick devices at different budget points and note that Huawei is now out of the running due to uncertainty as to its future in the West in terms of updates, amidst the whole 'USA vs China' trade/entity war - I have a P40 Pro here and it's a day to day disaster, outside China, in terms of application updates and security.
Let's go in order of increasing cost, from lowest to highest, just in case I can save your wallet a little strain(!)
Xiaomi Redmi Note 10 Pro, £220+
Recently compared here in terms of specs and imaging with the Lumia 950 XL, this new budget offering from Xiaomi hits it out of the park in terms of bang-per-buck. I've quoted the price with a + beside it, because I've seen this as low as £220 but Xiaomi keep changing the price according to the offer they have 'on'. All the budget Xiaomi phones are worth a shout, but this especially so as you get a 120Hz HDR10-rated AMOLED screen at an amazing price.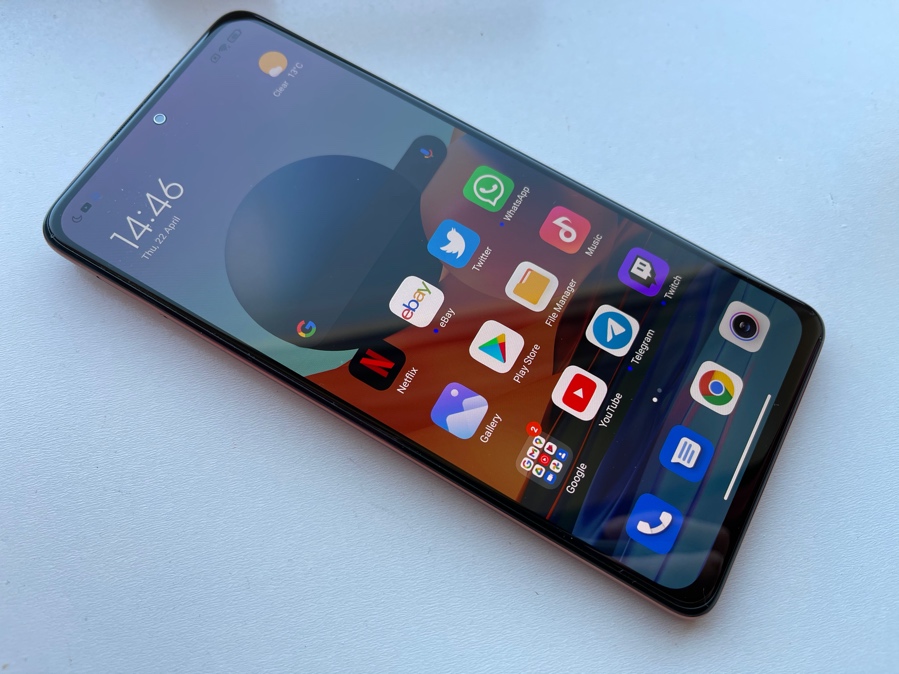 The rest of the specs aren't bad, either, with loud stereo speakers, card expansion, a 3.5mm jack, and a very competent camera system.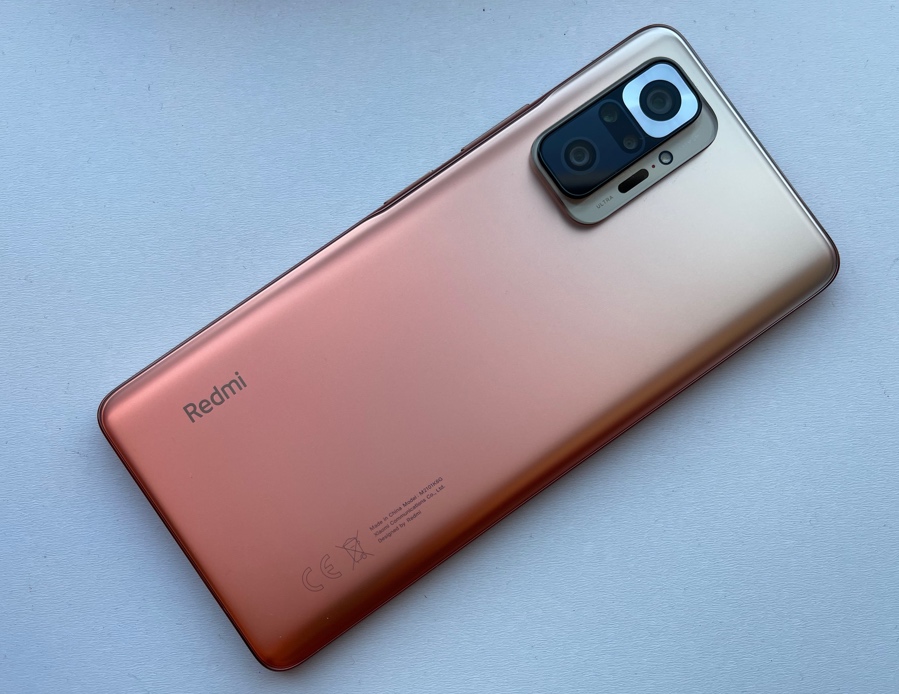 You even get a whopping 108MP main camera, which isn't quite flagship level in terms of quality, but still... All those megapixels (and a monster camera island) in a budget phone?
Google Pixel 4a, £349
Google's budget range of Pixels is immediately appealing for two reasons (other than the halved prices!) - the same excellent camera system as the flagships, plus the inclusion of a 3.5mm audio jack, something you often lose by paying more, something I shall never understand... Build quality is excellent, though all in plastic (think old-school Lumia), and there's the usual huge benefit of Google's guaranteed three years of updates, including at least two major new Android OS versions.
From the requirements list, the main misses are Qi charging (perhaps price-driven) and lack of card expansion. But then Pixels (like iPhones) have always preferred to just have integrated storage, for simplicity. 2020's 4a scores over last year's 3a by having more RAM (at 6GB), more storage (at 128GB) and, most importantly, smaller top and bottom bezels.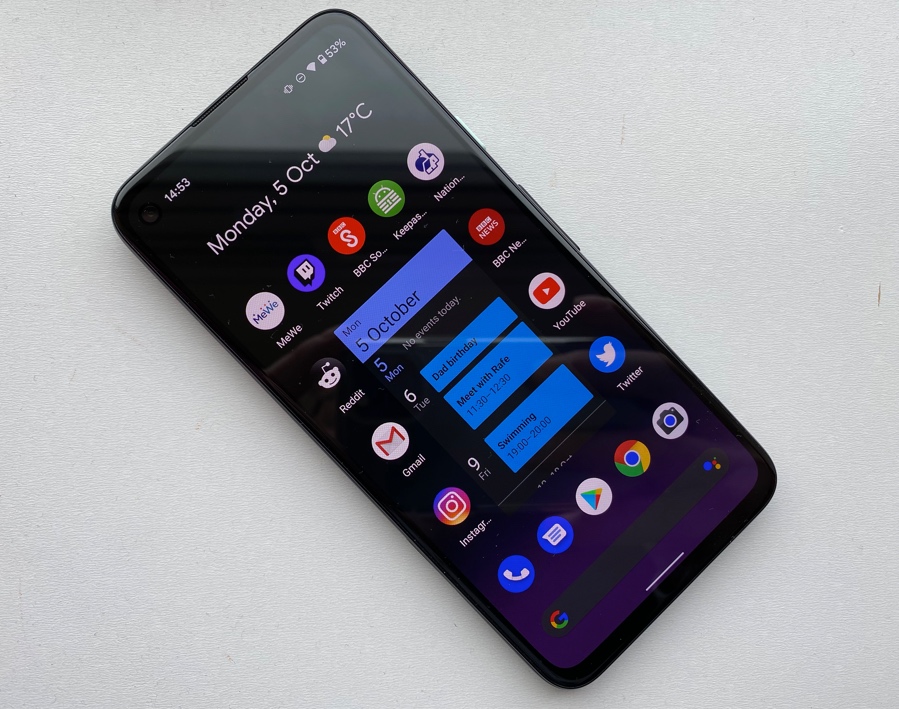 The stereo speakers continue to improve as well. My only real complaints with the Pixel 4a and 5 generation is that Google has gone backwards in terms of imaging. They were so sure about their HDR+ 'Pixel Camera' algorithms that they skimped on the optics and as a result raw images from the 4a range (and 5) are very indistinct and only made slightly better by the image processing. Fine for casual snaps, but not an imaging champion by some margin.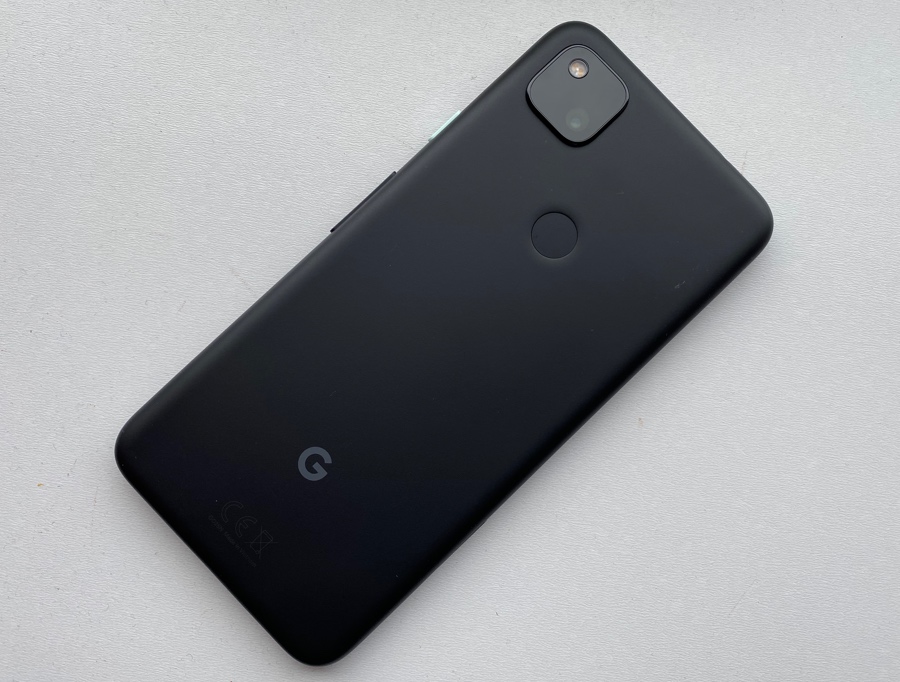 Authentication, for access, online banking, passwords, etc. are via a back of device fingerprint scanner and this works very well, helped by a suitable TPU case that guides your fingertip, in my experience. But all fast and convenient and an easy recommendation if you don't need the absolute best in imaging.
Samsung Galaxy S20 FE, from £470
Samsung lost its way a little with their flagships in the last few years, I contend, introducing two generations of ultrasonic fingerprint sensors that patently didn't work properly, plus a 'telephoto' camera that was actually just 1.1x(!!), with some Quad Bayer smart cropping. And let's not forget that they also ditched the 3.5mm jack and bio-sensors. And were way too expensive at launch. In short, I haven't been able to recommend the S20 or S21 ranges, but there's an exception - the S20 FE here, available in two storage/RAM variants and 4G and 5G flavours.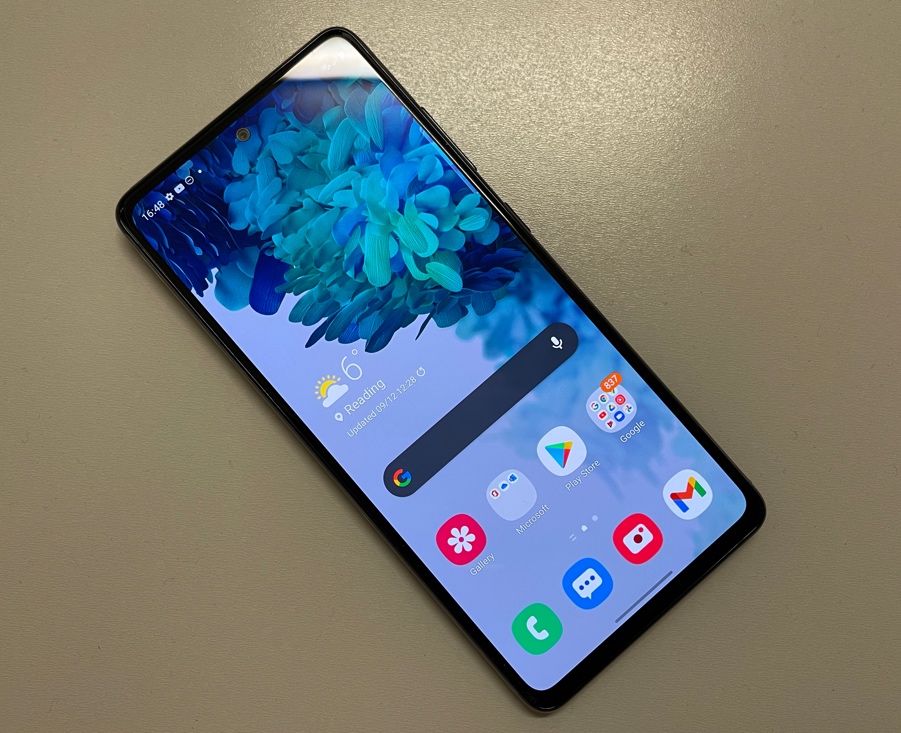 Essentially, it's a S20 but with way better optical fingerprint system and way better telephoto, with a genuine 3x lens. And it's more robust, with a plastic back (though you wouldn't know it). So with these improvements you'd expect to pay more, right? Nope, it was two thirds the price of its flagship sisters when it launched - go figure.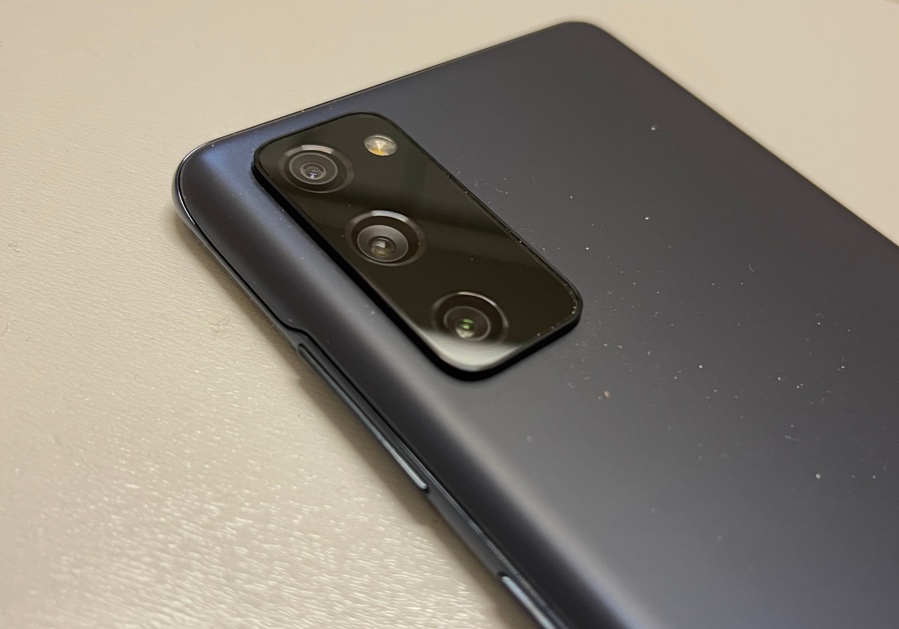 My only small reservation is that 2021's S21 FE is rumoured and will launch over the summer. Hopefully at a similarly good price, so if you're not in a hurry then perhaps see what that brings? In the meantime, the existing S20 FE is a cracking device, currently with my secondary SIM in as I write this, and the value for money is still astonishing.


Sony Xperia 5 ii, £799* (don't pay that)
I almost discounted this because it's being replaced, but if you can find it on clearance or second hand, e.g. for £500-ish, then the 'Xperia 5 ii' is a cracking smartphone. With 'pro' camera pretensions (that it doesn't quite live up to, but hey, at least it has some interesting ideas), a gorgeous and cinematic AMOLED screen, seriously good stereo speakers, a very decent DAC behind a 3.5mm audio jack, and cutting edge internals, there's a lot to like.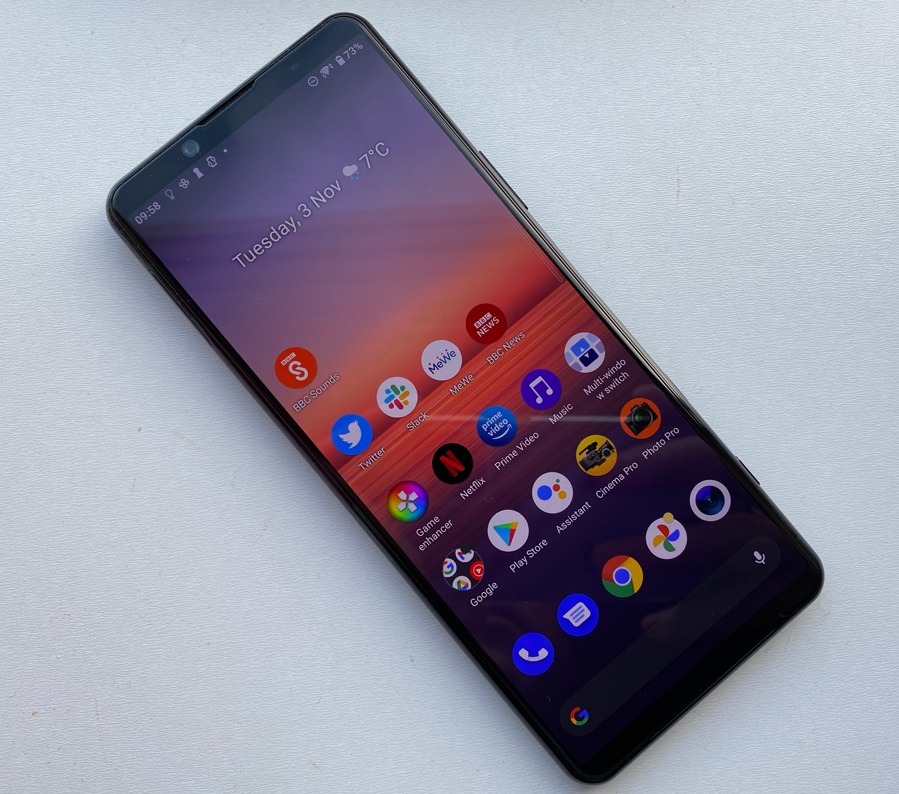 There's full waterproofing, 8GB RAM and 128GB plus microSD, but there's one spec point that's missing - and it's a biggie. For some utterly obscure reason, Sony forgot to put in Qi wireless charging. Forgiveable on a budget handset, at this price (£800 RRP, remember), Qi should absolutely be there - and it's not, reducing the effective value of the smartphone to most geeks by a good £100. What were they thinking?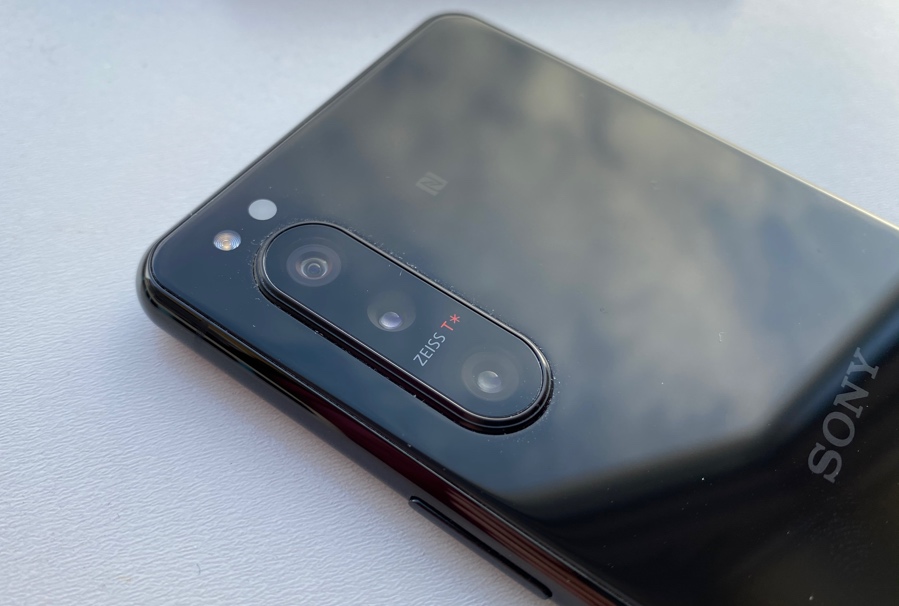 Still, find this at a good price and you won't have too many complaints.
Apple iPhone 12 Pro, from £999
Last Autumn, I picked the iPhone 11 Pro as a recommendation here because of the purity of its camera's results, allied to super screen, blazing processor, and excellent stereo speakers. Interestingly, Apple then went in a totally unexpected direction - the iPhone 12 Pro series sharpened and edge enhanced its photos significantly more by default, but an extra ProRAW mode was put in, a toggle away in the UI, whereby there was zero sharpening or edge enhancement, but you still got all the Smart HDR and multi-frame combination. Plus the data was compatibile with third party RAW file editors, so you could go to town tweaking every parameter of a photo if you really wanted to.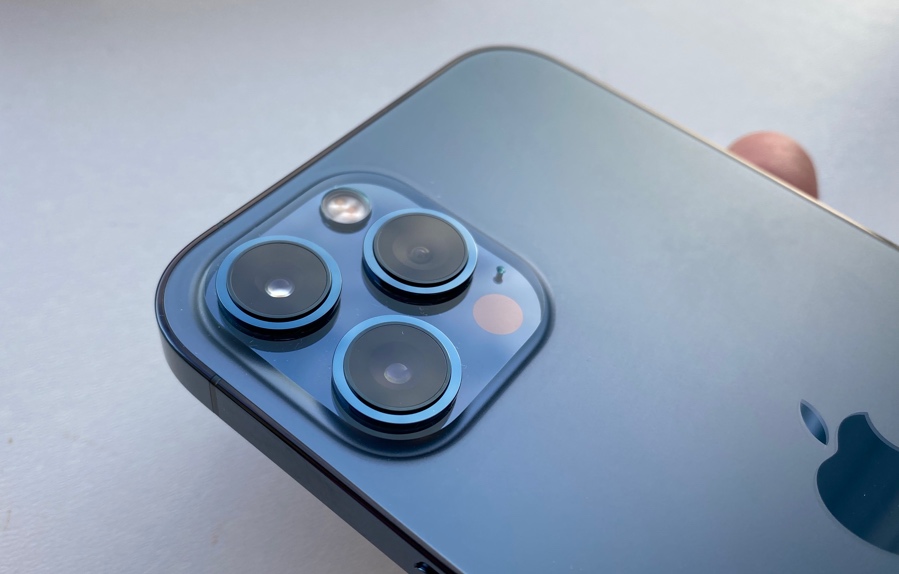 Having used this system for six months I can report that it's a really good idea. For casual snaps I go with the defaults and the enhancements usually make my subjects pop, but then for something more serious or detailed (such as a landscape) I toggle ProRAW mode on. And the even more clever bit is that, as far as the Photos app is concerned in terms of sharing images with the world, you treat the ProRAW image as if it were any regular photo and any conversions happen 'as if by magic' where needed.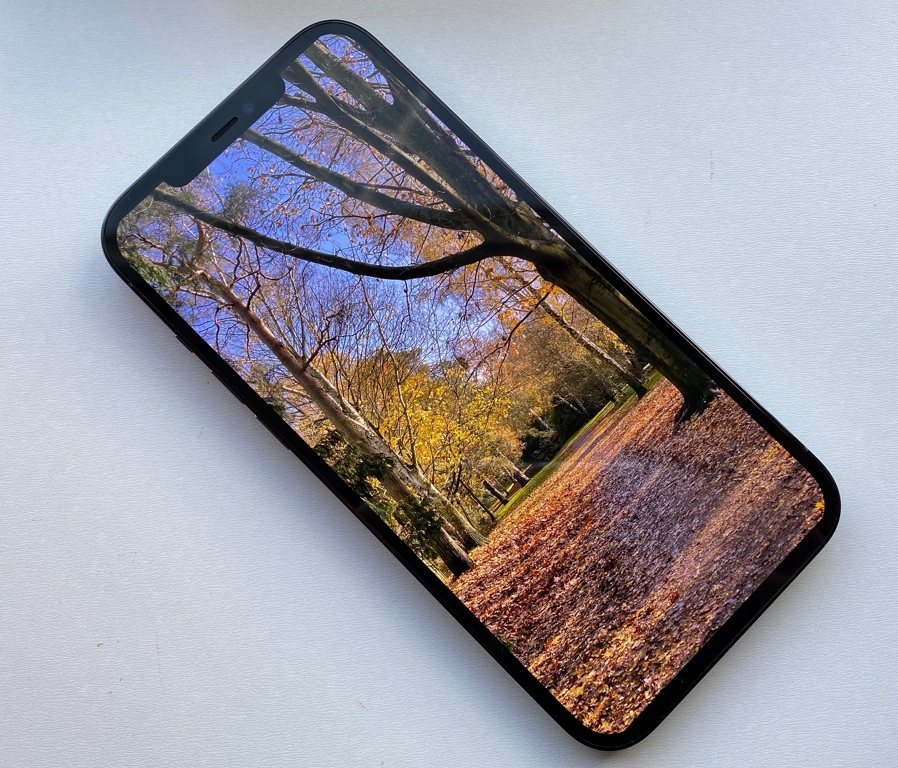 There's a lot more to the iPhone 12 Pro series, as you might expect. I actually have the 'Max' model, with larger battery and display (and a slightly higher spec camera), but the smaller, vanilla iPhone 12 Pro has most of the same benefits, including stunning screen behind Ceramic Shield glass, a stainless steel frame, superb battery life, enhanced stereo speakers, and up to six (count 'em) years of OS updates.
So, as before, remember the old Stella Artois (beer) slogan? "Reassuringly Expensive"!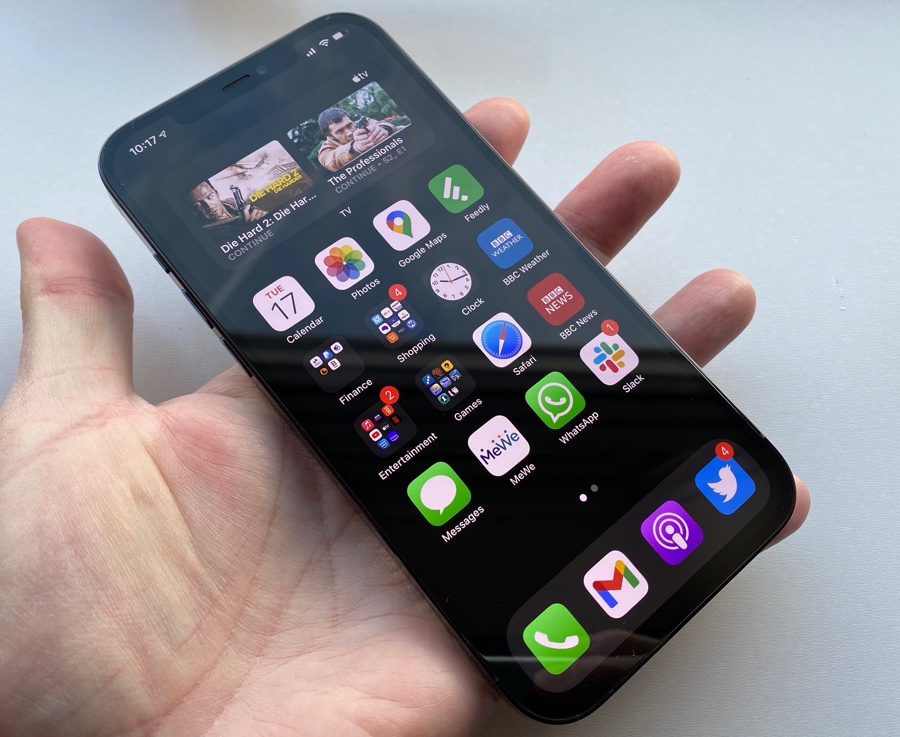 PS. With £1000 being a little pricey, you may ask if there's a cheaper way into iOS and the iPhone? Well, there's the SE 2020 for £399, but that has big bezels and if you want (for you or a partner or child) the 2021 'future' with a bezel-less phone then I'd recommend what we did and go with second hand/reconditioned iPhone X or Xs, now up to three years old and usually available (see the PPS below) for well under £300 now.
_____________________________
PPS. If you really want value for money, then the best tip I can give is to look on the second hand market, where you can get yesterday's flagships at a knock-down price, wherever you are in the world. Your local eBay is obvious but also full of pitfalls, with scammers and locked/blocked phones not uncommon. In terms of curated sellers, certainly in the UK, sign up to the free (ignore any requests for a pro account) MeWe, which is where I hang out, and then into the 'PSC Classifieds' group (when challenged for admittance, quote my name and the URL of this article as your way in). Then there are second hand shops which offer guarantees, such as CeX in the UK, and local equivalents around the world.