I should also say that I'm a in privileged position in that I own (or have been loaned) quite a number of smartphones across all mobile OS over the last few years, as part of my reviewing jobs - but this does put me in a good place to assess what's good and bad in terms of recommending something.
From the perspective of Windows phones (this being cross-posted to AAWP), it's not just a question of degree, either, i.e. whether getting something expensive running iOS or Android will be faster or larger or have better battery life - there are genuine step change aspects which mean that one might be forced to another platform whether one likes it or not:
Biometric support for logins. Good examples of this are being able to log into banking applications with one tap of a fingerprint on a sensor or a glance at the front camera array, or being able to tap-to-pay at a terminal in a shop. Yes, Lumias have iris recognition and yes, the IDOL 4 Pro has a fingerprint sensor, but in both cases the implementation is dodgy and there's also simply not the same degree of integration with applications and services, and by a huge margin.

Specific long-tail applications that can't be accessed at all, even via a browser. Snapchat comes to mind, but there are many others, for more serious uses, including IoT and banking.
In terms of interface, Android is probably the way to go, not least because it's utterly trivial to change the 'launcher', your primary interface with the phone, right down to using the first party 'Microsoft Launcher' and effectively getting quite a bit of the Microsoft feel and the Microsoft services. (See also, from 2017, my detailed look at using Microsoft applications and services on Android.) There are even launchers like Launcher10, which actually emulate Windows 10 Mobile.
Plus the tight integration that comes from Microsoft's Your Phone system, which only works properly with Android and especially Samsung devices, which have licensed tighter integration.
On the other hand, iOS used to have the counter-argument that there's so little to fiddle with that you don't have to spend hours setting things up, but iOS 14 and 15, available for almost all iPhones, add homescreen widgets that have a lot in common with Windows Phone live tiles.
So, which phones should you look out for? As usual, I'll try to pick devices at different budget points.
Just outside my Top 5 options for your delectation are the:
Fairphone 4 - this massively appeals to anyone with an ecological and sustainable bent, but I can't really recommend it until I've actually tried it - a review device is on the way!

Samsung Galaxy Z Flip 3 - at just under a grand, you can try out the 'foldable revolution'. I use quotes because I'm not convinced. The larger Z Fold 3 only has the large screen tablet mode as an advantage and a whole bunch of wasteful compromises. While the Z Flip 3 folds in half to 'save pocket space', but as you double the thickness I'd argue it's less comfortable in the pocket overall. Harumph.
Samsung A52S - this is the upgraded (for Autumn 2021) version of the popular A52 mid-ranger, with terrific specs for the price. It's sooo close to the Galaxy S20 FE below, adding a 3.5mm audio jack (yay!) but missing out on a telephoto camera and the desirable Qi wireless charging. If the latter aren't that big a deal for you then you can get that jack and the telephoto and save almost £100 by opting for this Samsung edition.
Let's take my Top 5 in reverse order this time.
5. Google Pixel 4a, £299
With the launch of the Pixel 6 range not far away, and with the 5a 5G perhaps going to be coming to world markets at the same time, now is still a good time to get last year's budget 4a, which most retailers are now including at just under £300.
You get the same competent camera system as the flagships, plus the inclusion of a 3.5mm audio jack, something you often lose by paying more, something I shall never understand... Build quality is excellent, though all in plastic (think old-school Lumia), and there's the usual huge benefit of Google's guaranteed three years of updates, including at least two major new Android OS versions.
From the requirements list, the main misses are Qi charging (perhaps price-driven) and lack of card expansion. But then Pixels (like iPhones) have always preferred to just have integrated storage, for simplicity. 2020's 4a scores over last year's 3a by having more RAM (at 6GB), more storage (at 128GB) and, most importantly, smaller top and bottom bezels.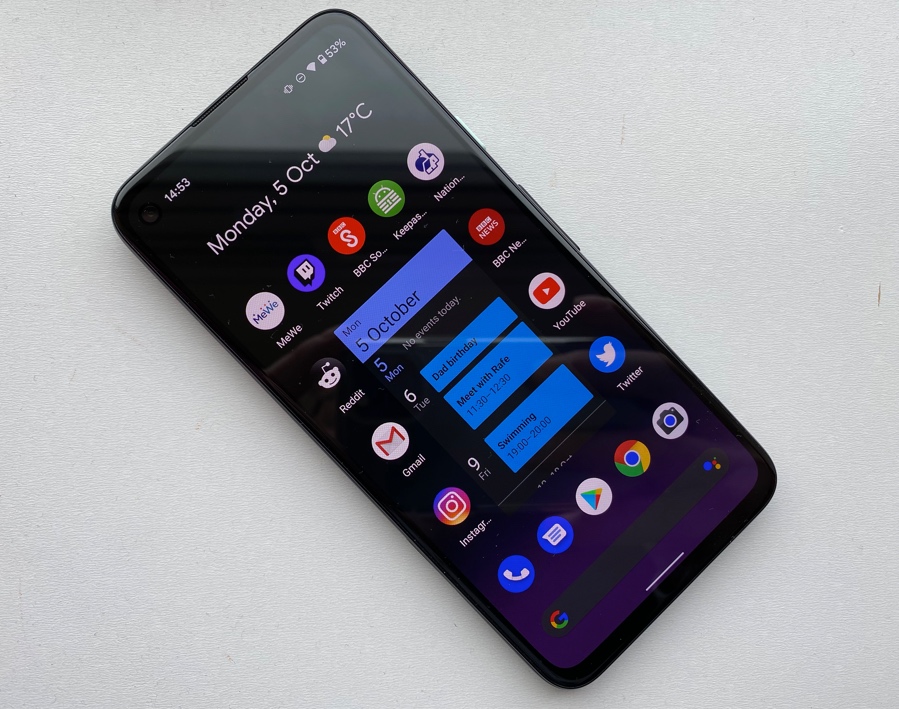 The stereo speakers continue to improve as well. My only real complaints with the Pixel 4a and 5 generation is that Google has gone backwards in terms of imaging. They were so sure about their HDR+ 'Pixel Camera' algorithms that they skimped on the optics and as a result raw images from the 4a range (and 5) are indistinct at the pixel level and only made slightly better by the image processing. Fine for casual snaps, but not an imaging champion by some margin.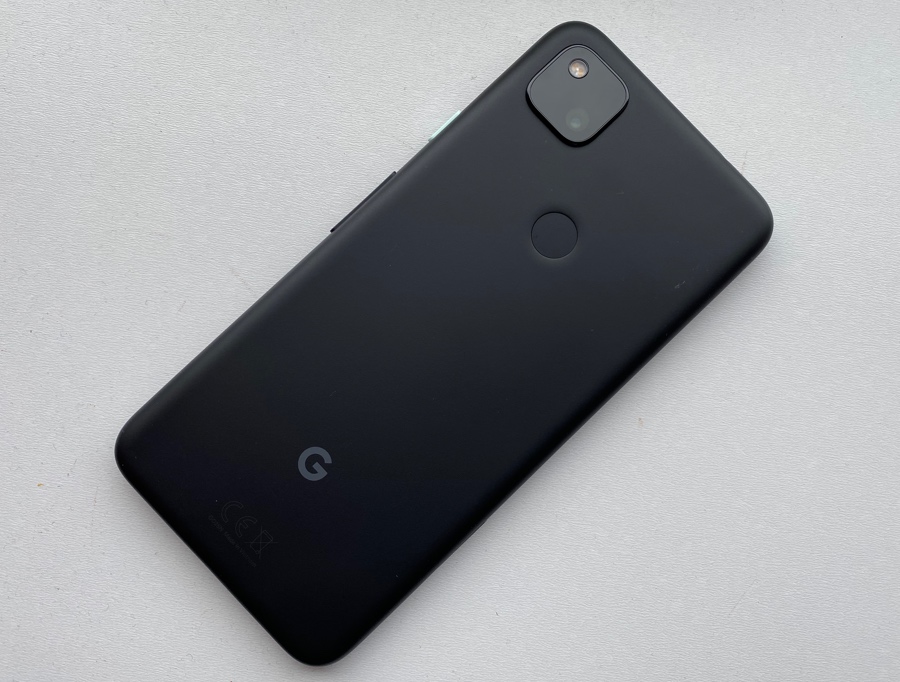 Authentication, for access, online banking, passwords, etc. are via a back of device fingerprint scanner and this works very well, helped by a suitable TPU case that guides your fingertip, in my experience. But all fast and convenient and an easy recommendation if you don't need the absolute best in imaging.
Overall, it's now the cheapest way to get the purest Android from Google and with all the software bells, whistles, and services.
4. Xiaomi Redmi Note 10 Pro, £220+
Compared here earlier in 2021 in terms of specs and imaging with the Lumia 950 XL, this new budget offering from Xiaomi hits it out of the park in terms of bang-per-buck. I've quoted the price with a + beside it, because I've seen this as low as £220 but Xiaomi keep changing the price according to the offer they have 'on'. All the budget Xiaomi phones are worth a shout, but this especially so as you get a 120Hz HDR10-rated AMOLED screen at an amazing price.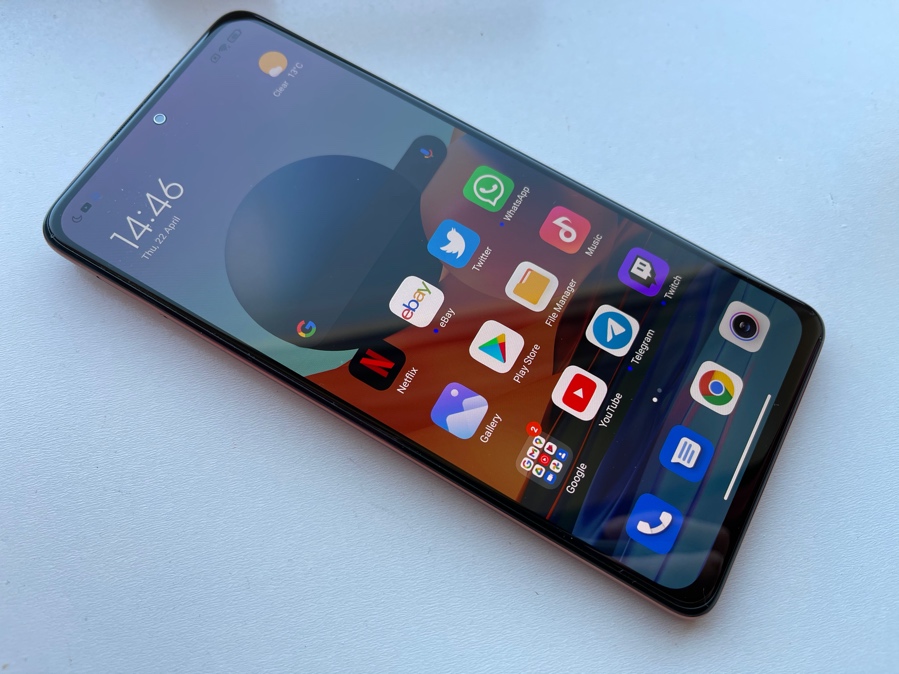 The rest of the specs aren't bad, either, with loud stereo speakers, card expansion, a 3.5mm jack, and a very competent camera system, with image processing that preserves detail impressively.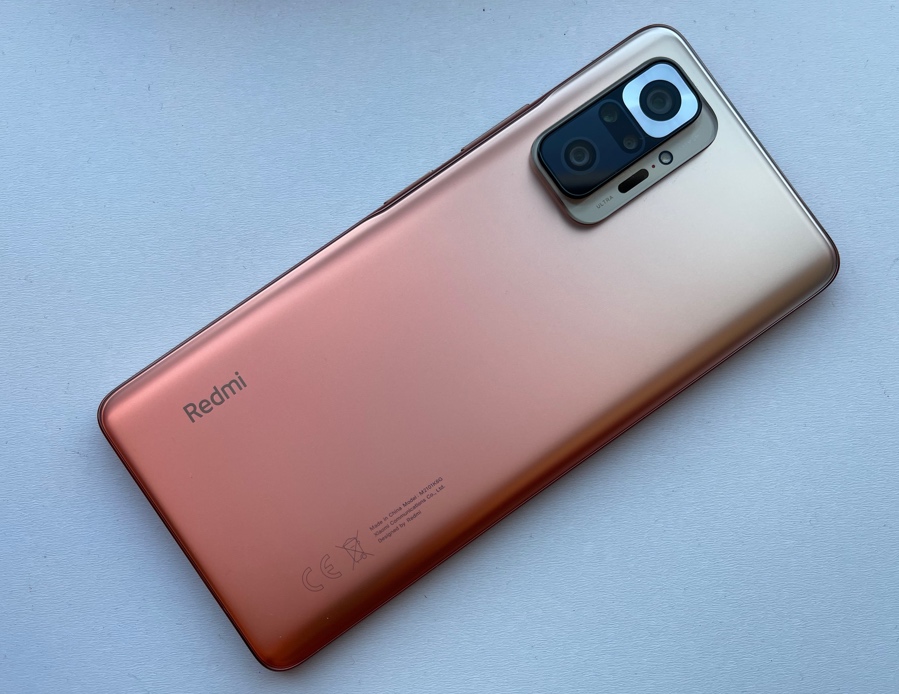 You even get a whopping 108MP main camera, which isn't quite flagship level in terms of quality, but still... All those megapixels (and a monster camera island) in such a budget phone?
3. Samsung Galaxy S20 FE, from £470
Samsung lost its way a little with their flagships in the last few years, I contend, introducing two generations of ultrasonic fingerprint sensors that patently didn't work properly, plus a 'telephoto' camera that was actually just 1.1x(!!!), with some Quad Bayer smart cropping. And let's not forget that they also ditched the 3.5mm jack and bio-sensors. Sigh. And they were way too expensive at launch. In short, I haven't been able to recommend the S20 or S21 ranges, but there's an exception - the S20 FE here, available in two storage/RAM variants and 4G and 5G flavours.

NB: a Galaxy S21 FE was rumoured for 2021, but Samsung appears to have not bothered after all, in the light of the S20 FE still being terrific and in view of global chip shortages, apparently.
NB2: I so nearly replaced this with the A52S, as mentioned above this Top 5, but the Qi and telephoto swung it for me still, even at £100 more.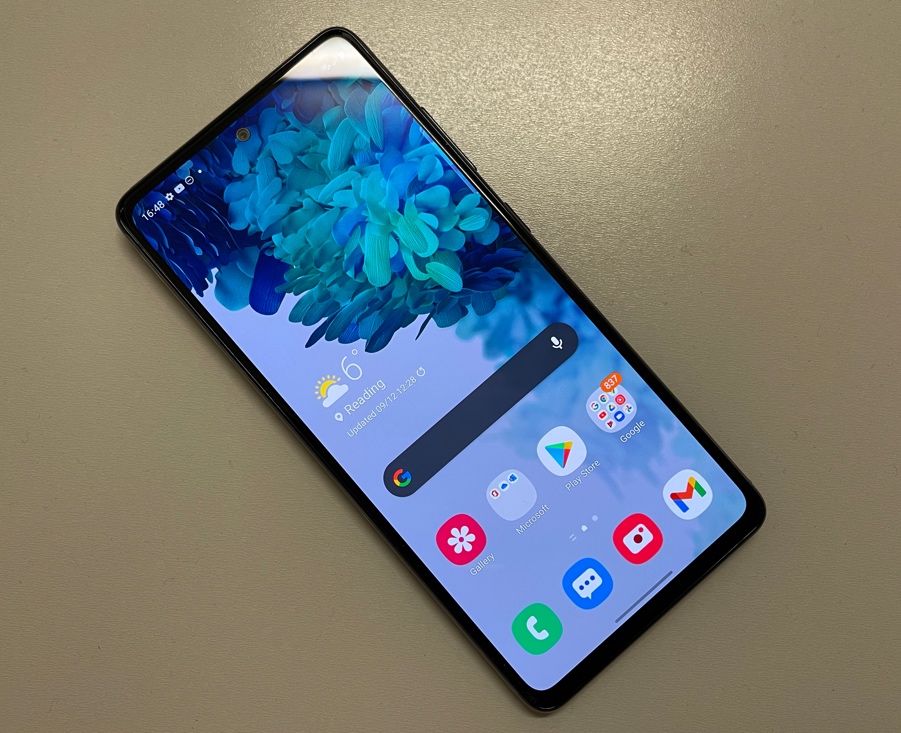 Essentially, it's a S20 but with a way better (optical, rather than ultrasonic) fingerprint system and way better telephoto, with a genuine 3x lens (see my imaging shootout here). And it's more robust, with a plastic back (though you wouldn't know it). So with these improvements you'd expect to pay more, right? Nope, it was two thirds the price of its flagship sisters when it launched - go figure.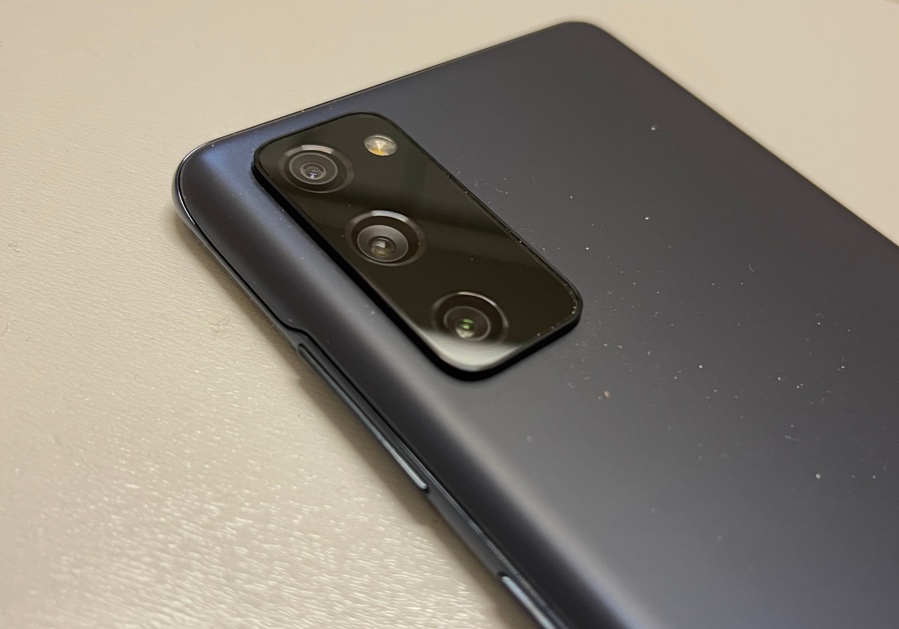 2. Sony Xperia 5 ii, £599*
I almost discounted this because it's being replaced (though the Xperia 5 iii currently has some major imaging issues), but if you can find the mark 'ii' on clearance or second hand, e.g. for £500-ish*, then the 'Xperia 5 ii' is a cracking smartphone. With genuine 'pro' camera pretensions, a gorgeous and cinematic AMOLED screen, seriously good stereo speakers (when including the Dynamic Vibration system), a very decent DAC behind a 3.5mm audio jack, and cutting edge internals, there's a lot to like.
* I found this at £599 after a few seconds searching online, and this seems about the right price. Don't pay more!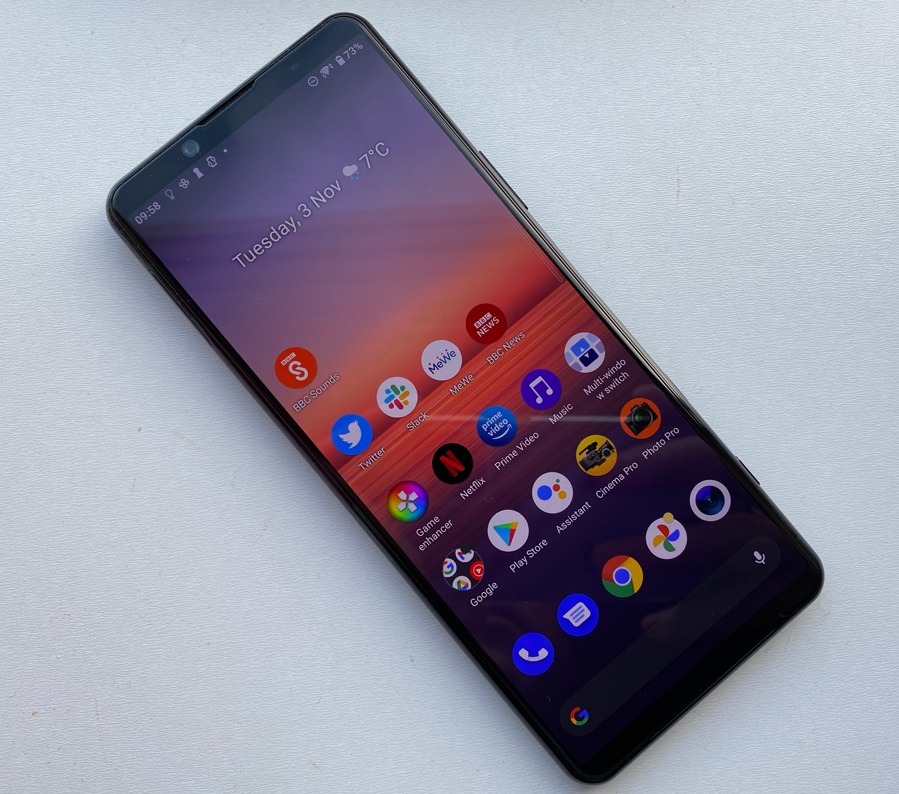 There's full waterproofing, 8GB RAM and 128GB plus microSD, but there's one spec point that's missing - and it's a biggie. For some utterly obscure reason, Sony forgot to put in Qi wireless charging. Forgiveable on a budget handset, at this price (£800 RRP, remember, ouch), Qi should absolutely be there - and it's not, reducing the effective value of the smartphone to most geeks by a good £100. What were they thinking?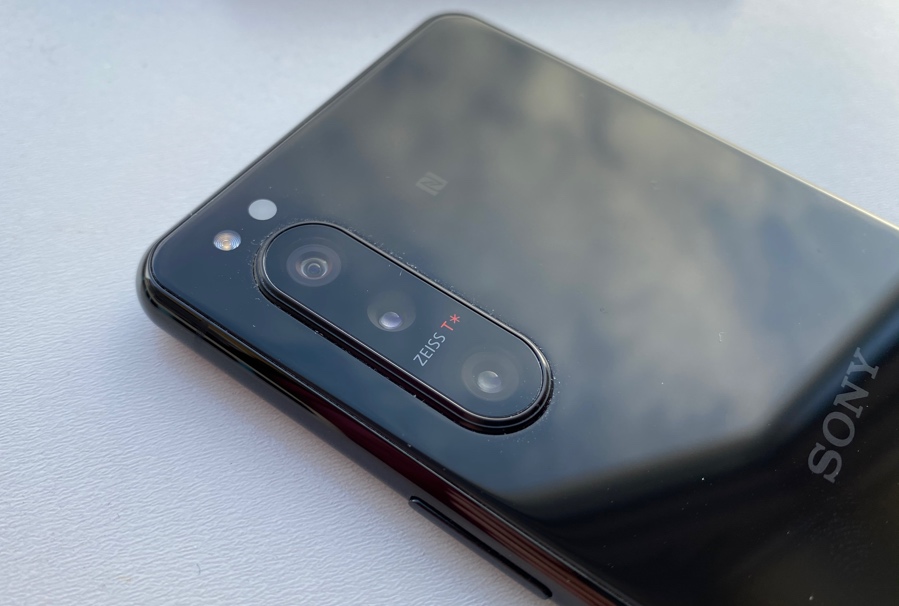 Still, find this at a good price and you won't have too many complaints. As I write this, the Xperia 5 ii still has my second SIM in it and if my primary were to be snatched away then I could absolutely get everything done on this Sony.
1. Apple iPhone 13 Pro, from £949
Unsurprisingly, there's an iPhone in this list and it's right at the top. In terms of price and quality. The 204g '13 Pro' is the sweet spot in the iPhone 13 line-up, with the best camera (without compromise, as with the iPhone 12 Pro range) and cutting edge display and internals, yet without the 244g weight of the ever-heavier iPhone 13 Pro Max.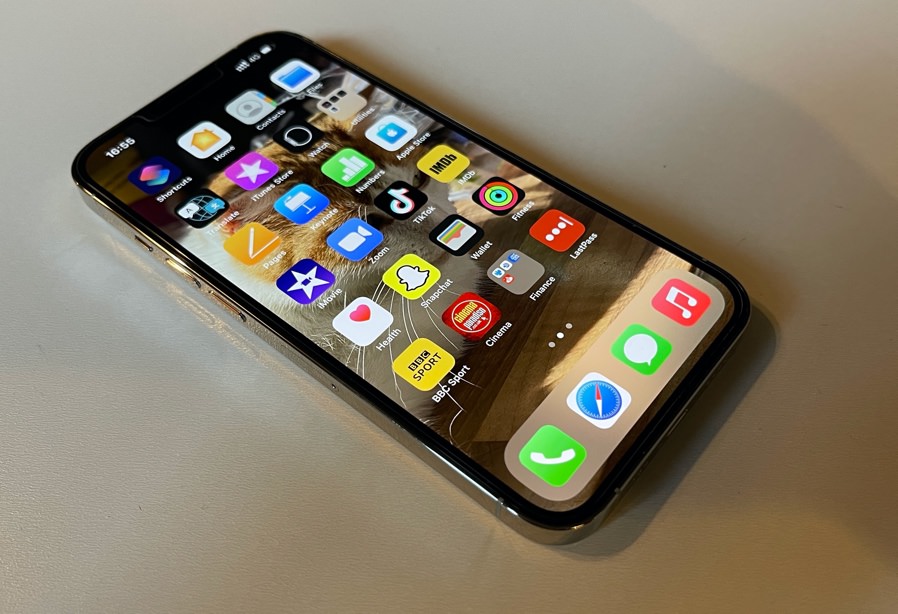 Now, there are a couple of compromises that come along with picking and using an iPhone, of course. One is that there's no 3.5mm jack, but then this is becoming very common in the Android flagship world too, plus it's not quite so much an issue as it used to be because Bluetooth 5 is now so good - and because Apple has kept its Lightning/3.5mm adapters dirt cheap in its store (I have about a dozen for my family as we kept losing them!)
The second compromise is iOS itself, in not being as open as Android (or indeed other previous mobile OS) in terms of files and access, but it's a heck of a lot better than it used to be and both OneDrive and Google Drive are accessible from most applications. Plus, again, a lot of Android flagships are dropping microSD expansion, so things are equalising there.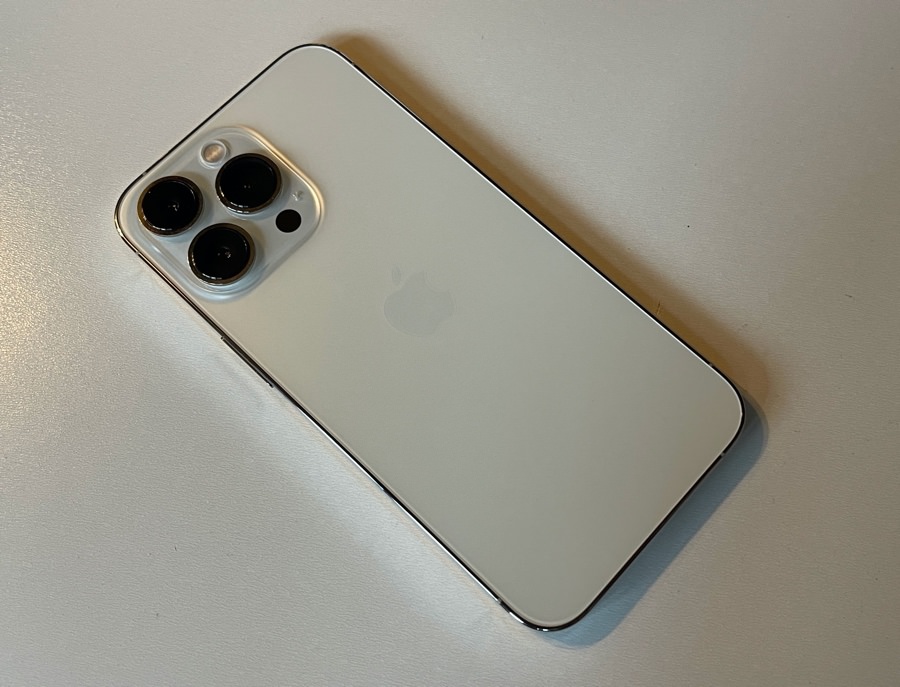 Imaging and multimedia are top notch on the iPhone flagships in recent years, as I covered here in my look at the two main OS. The triple camera system is top quality and fine tuned to work smoothly from 0.5x through to about 10x zoom, while the stereo speakers have Dolby Atmos baked in and sound fantastic, with bass octave shifting, so you hear more on small phone speakers than on other smartphones.
Add in a stunningly clear and bright screen behind Ceramic Shield glass, a stainless steel frame, waterproofing to 6m for 30 minutes(!), utterly superb battery life, and up to at least six years of OS updates. If I was buying one single smartphone from scratch in late 2021 then this is the one I'd go for - though the 256GB model, which admittedly just breaks £1000!
_____________________________
PS. If you really want value for money, then the best tip I can give is to look on the second hand market, where you can get yesterday's flagships at a knock-down price, wherever you are in the world. Your local eBay is obvious but also full of pitfalls, with scammers and locked/blocked phones not uncommon. In terms of curated sellers, certainly in the UK, sign up to the free (ignore any requests for a pro account) MeWe, which is where I hang out, and then into the 'PSC Classifieds' group (when challenged for admittance, quote my name and the URL of this article as your way in). Then there are plenty of second hand shops which offer guarantees, such as CeX in the UK, and local equivalents around the world.