Why 'forced'? Because I was stuck looking after my aged dad for a week and had no access to a 'proper' computer (on this occasion). But I figured it was finally time to bite the bullet and try a serious semi-pro video project all using just a phone - for everything.
Did it have to be an iPhone? Not necessarily, though I do think Apple does video very well across the board - from the highest quality capture to the best editing software (iMovie). It didn't have to be this particular iPhone either, though the 'Max' sized displays do work quite well for editing and I can't imagine using iMovie or similar on a smaller display!
Significantly, iMovie is built-in and free forever. For any budding videographer it's a major plus point in using iOS - the Android world is awash with buggy video editors stuffed with adverts and in-app-purchases (the best of the bunch is possibly PowerDirector, though even that has major issues). Buy an iPhone, however old and however second hand, and you have an up to date and fully feature 'pro' video editor baked in. (Ditto Macs, which is why I switched from PC to Mac for my main desktop ten years ago, by the way, and I can see some people switching to iPhone for similar reasons.)
I'll come to a few tips below, but here's what I ended up with, after about three hours of slightly fiddly touchscreen editing. As usual with my Phones Show style, there's A-roll (footage straight to camera) with stills 'cutaway' to hide most edit points, plus B-roll video and lots of example photos from the phone being reviewed.
So quite a bit to weave in - feel free to watch in full or skip around on the timeline to get the idea:
So yes, it's a little amateurish in places, but I still think it's an achievement to have stepped into the workflow that normally see me using a powerful PC or Mac without too many compromises.
There were plenty of small caveats along the way, but also some genuinely pleasant surprises: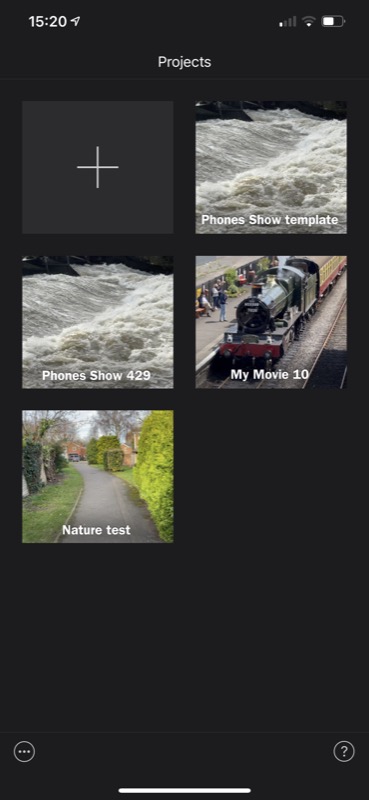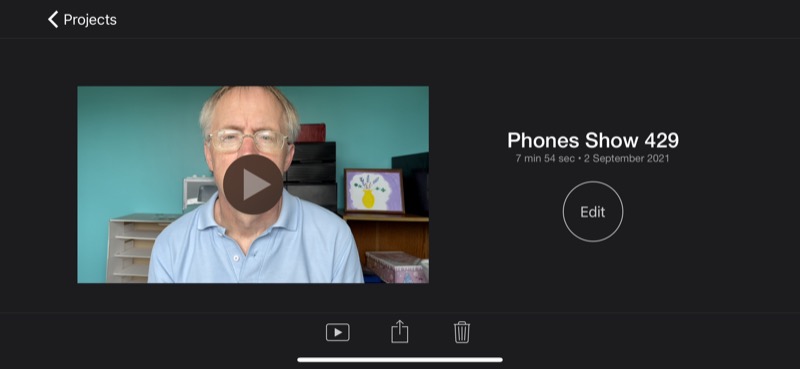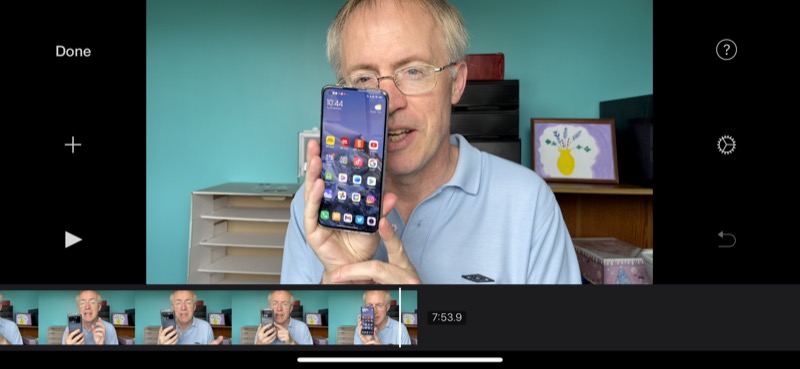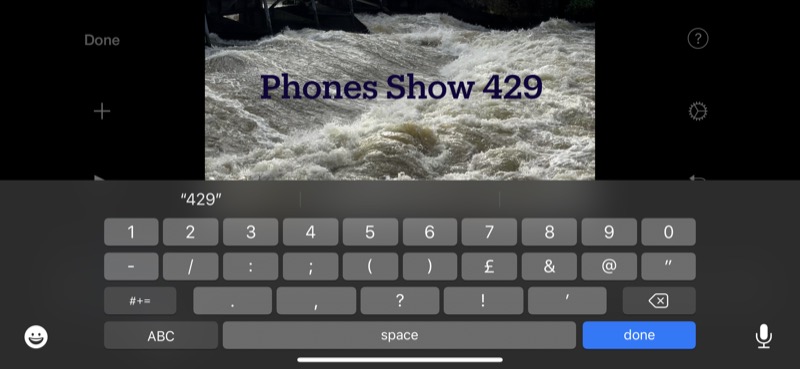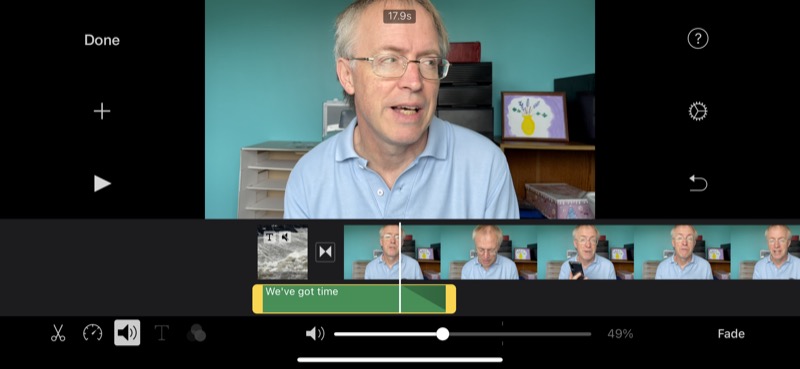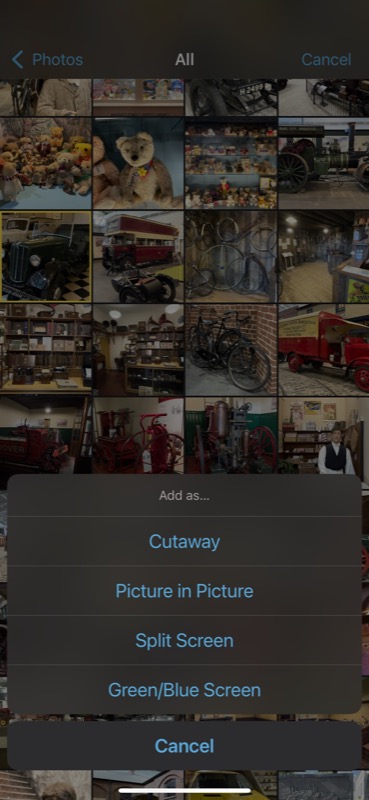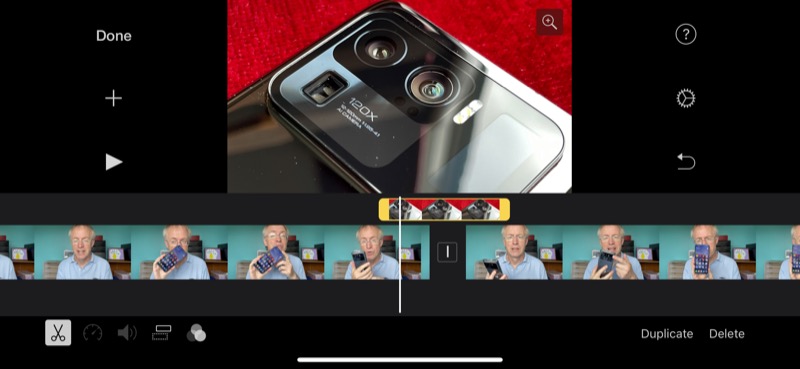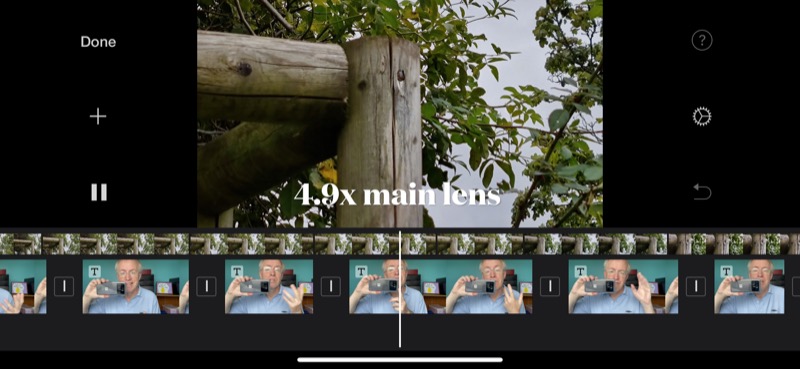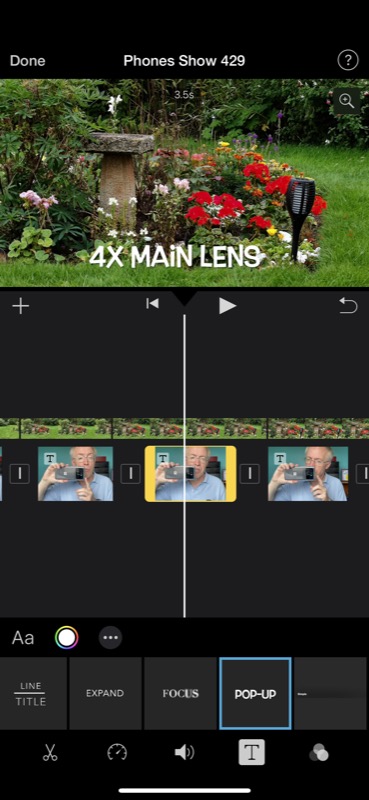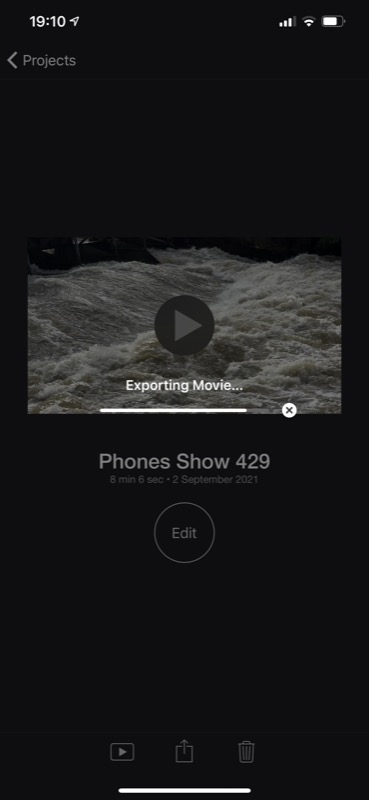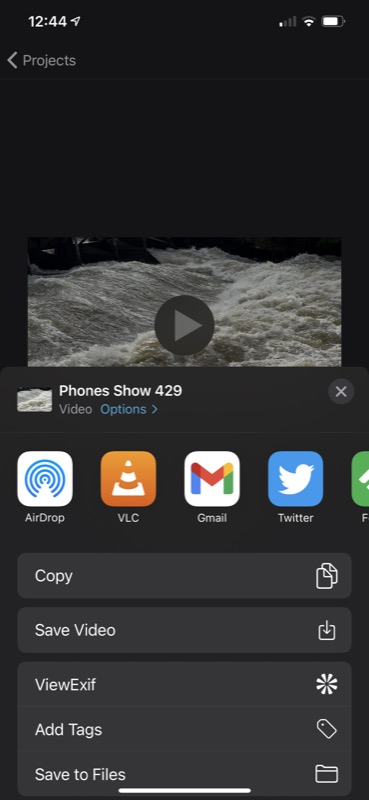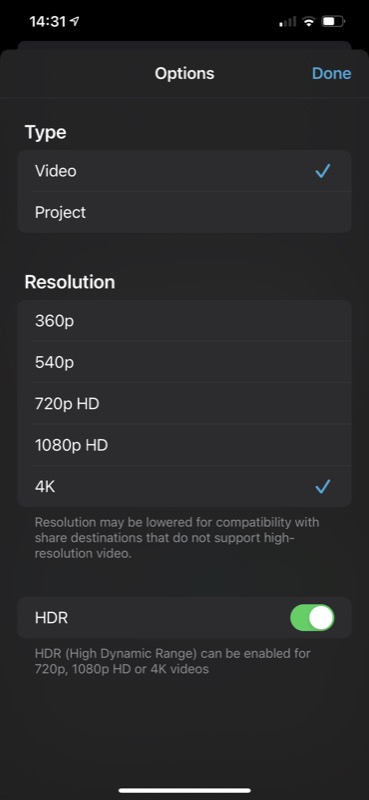 In a very clumsy and un-Apple-like way, you have to 'Save Video' with 'Project' enabled, pick a save location, and then use '.../Import Project' on the home project menu. Which is a bit of a faff - why there isn't a long press context option to 'Copy' a project and then immediately 'Paste' it baffles me. In fact, Apple, make a 'Duplicate' function, pretty please!

So there we go. iMovie on iOS certainly didn't match what I can do on the desktop, but it got close enough to let me express myself in phone review form (embedded above). Perhaps most elegantly, the very phone that shoots the video can edit and publish - no extra hardware needed and no need to transfer files and resources around. Which I think is pretty cool, even if it's something of a make shift solution for The Phones Show.
So what about you? On any platform, have you ever edited video in any serious way? Phone, software? care to share any published URLs, e.g. on YouTube?