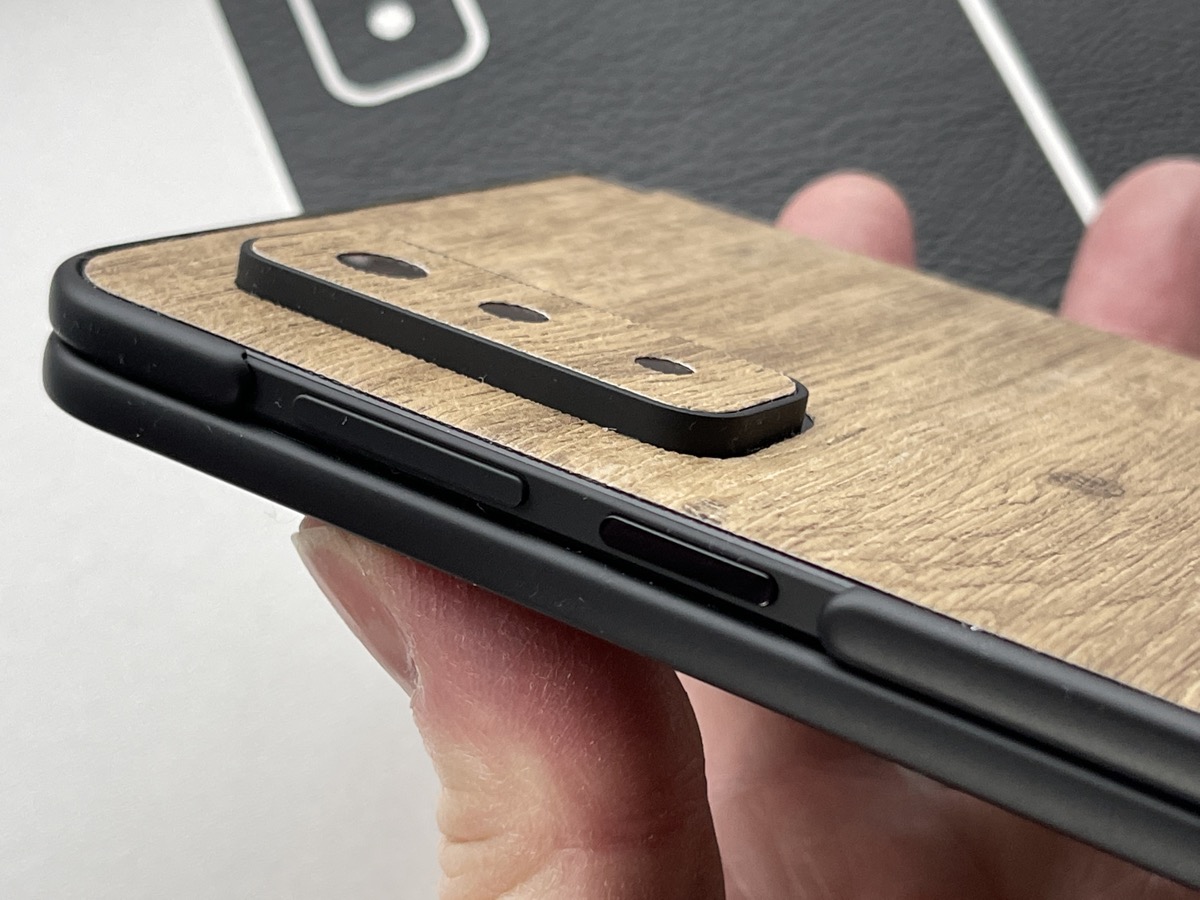 That 'HDR video' and the telephoto are mutually incompatible is perhaps not surprising, in that perhaps only the main sensor has the necessary dynamic colour capabilities. But I would have liked a note in the UI, Microsoft! Now that I know this, of course, after some trial and error, it means that I can shoot video at 2x with far better results. And, to my eyes, there's no quality decrease in terms of colours or dynamic range from skipping the HDR video toggle.
Of course, if one knew that zooming wasn't going to be a thing in a particular scenario then you could toggle 'HDR video' back on, for compatibility with HDR editing suites and, presumably, more corrective opportunities.
Anyway, on with take two of my Duo 2 video testing:
As you'll have seen in the video, results are still some way short of those from my iPhone 12 Pro Max, though admittedly that's right up at the top of the phone video capture market, i.e. it's a high bar to attain!
Some takeaways then:
The telephoto cuts in at anywhere between 1.8 and 2.1, depending on lighting and context. Or you can force it on, even in low light, with the on-screen UI preset.
Video capture results with the telephoto are very passable indeed.
Stabilisation is poor, I'm tempted to say that there's just a little help from the OIS in each camera, but the software side of things clearly needs some work. Note that I was shooting at 1080p, leaving plenty of room per frame for digital stabilisation - so this will be something I'm looking to test when future updates arrive. Not that video is unusable, but it's clearly 'phone shot' and not 'almost steadycam' as on iPhones and Pixels.
Video capture at night is noisier than I'd have expected, even on the main, larger sensor. That video from it in low light is just as noisy as on the small telephoto sensor shows that this isn't purely a physical issue, but one of software. Again something that can be tweaked in updates - it doesn't seem as if the video side of things has had much attention from Microsoft yet.
I was very pleased with the stereo audio capture in general, it's loud and clear, with two caveats. One is that it's rather susceptible to wind noise (which you'll hear best on headphones), but then that's the same with almost any phone microphones - it goes with the territory. And secondly, I haven't been to any gigs or loud music venues with the device yet, I'm dying to try it at rock volumes and check the microphones can cope(!)
Comments?