Android 12 public beta 2 brings:
more of the privacy features that were announced for the final release during the Google I/O presentation, including Privacy dashboard in Settings>Privacy, showing you what information has been accessed and which apps accessed it last.
dedicated microphone toggles let you disable apps from accessing the microphones/cameras. Plus there are indicators in the status bar while an app is actively capturing audio or video.

visual tweaks throughout to bring more contrast and less cartoony elements.
there's a new 'Internet' panel and control that brings up a list of available and nearby Wi-Fi connections, including mobile data connections - so you pick one you want to use (should 4G/5G be faster, for example).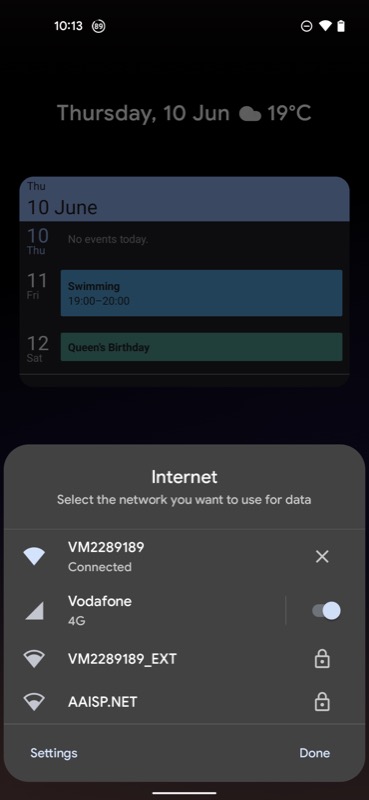 Android 12 is a big deal and Beta 2 is available now for Google Pixel 3/3 XL, 3a/3a XL, 4/4 XL, 4a/4a 5G, and 5. (Other phone manufacturers participating in the Android 12 Beta include OnePlus, Asus, iQoo, Oppo, Realme, TCL, Tecno, Xiaomi, and ZTE, each of which will offer selected betas in due course once they've tweaked the OS for their flagship phones.)
We still expect Google to also release a Pixel 5a and Pixel 6 in the next few months, with the latter likely to be true flagship this time round rather than a mid-range, as with the Pixel 5.