(I've cross-posted this to AAWP for interest sake, since Infinite Flight used to be a staple on Windows Phone. However, it has been eight years since we last reported on an update for that, plus it's no longer in the Store, so can be considered dead in the water unless you happen to have it installed from years ago.)
I'll be returning to mobile flight sims in a bit more detail in the coming weeks, since this a popular genre of game/application (I'm also looking Aerofly FS 2021, X-Plane 11, and RFS), but the news here is that one of the 'big two' mobile flight sims, Infinite Flight, has launched v21, across Android and iOS, with a substantial (arguably Microsoft FS-inspired, but certainly 'catchup') changelog. It's big enough to warrant a news story, at any rate, since there's a lot to tell.
Now, the Infinite Flight team has focused on 3D objects at airfields. In version 1 of this venture, 3D objects including buildings, jetbridges, vehicles, and even radars and fences will be static. Developers plan on gradually bringing them to life for even more immersion in the 3D world.

3D airports will be denoted by a symbol on the map, airport info screen, airport search, and on the ATC status page for multiplayer. A small collection of 3D airports have been released in 21.1 including Los Angeles, Dubai, and London Heathrow.
The full list of airports is as follows:
CYTZ -

Billy Bishop Toronto City

KDEN -

Denver International

NZQN -

Queenstown

EGLL -

London Heathrow

KJFK -

John F Kennedy International

OMDB -

Dubai International

EGPH -

Edinburgh

KLAX -

Los Angeles International

PHNL -

Daniel K Inouye International

EDDM -

Munich

KSFO -

San Francisco International

RJTT -

Tokyo (Haneda) International

FACT -

Cape Town International

LFPG -

Paris Charles-De-Gaulle

SBGR -

Guarulhos-Andre Franco Montoro International

FAOR -

O.R. Tambo International

MMMX -

Benito Juarez International

URSS -

Sochi

KDCA -

Ronald Regan Washington International

NZAA -

Auckland International

YSSY -

Sydney Kingsford Smith
An airport builder too is in private beta and will be released in due course. Infinite Flight has suffered in the past in comparison videos and articles because of the lack of ground detail, so it's good to see the team putting some effort in this direction.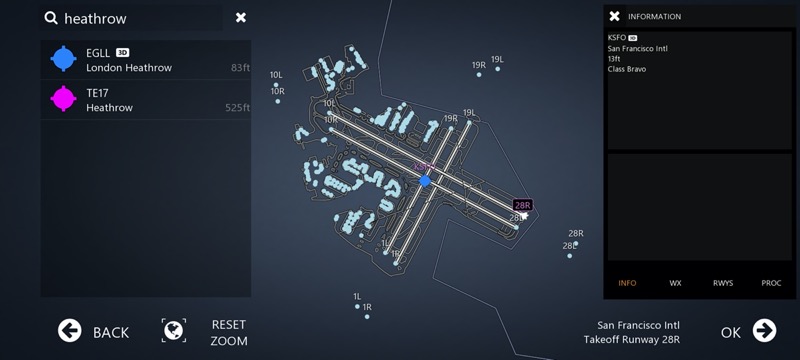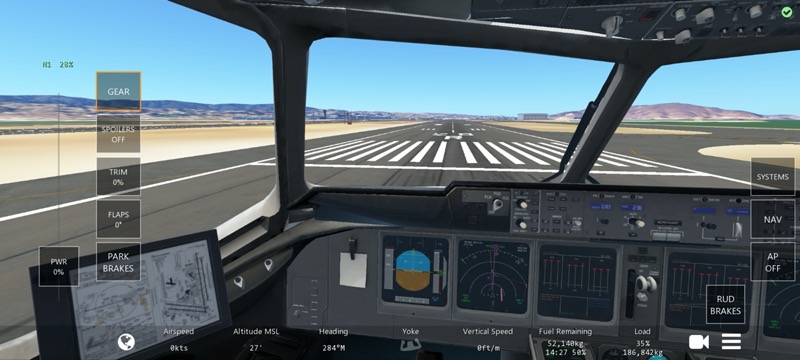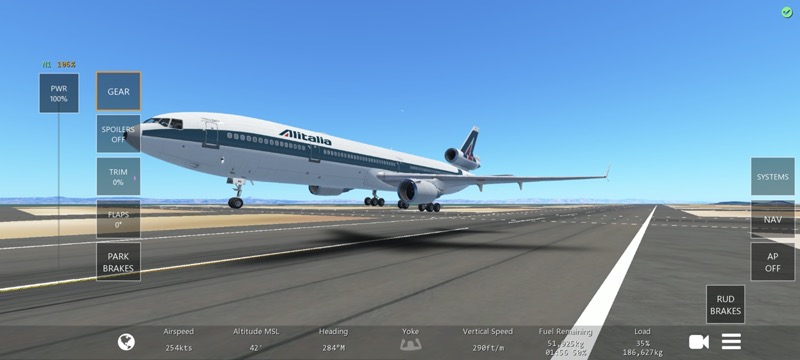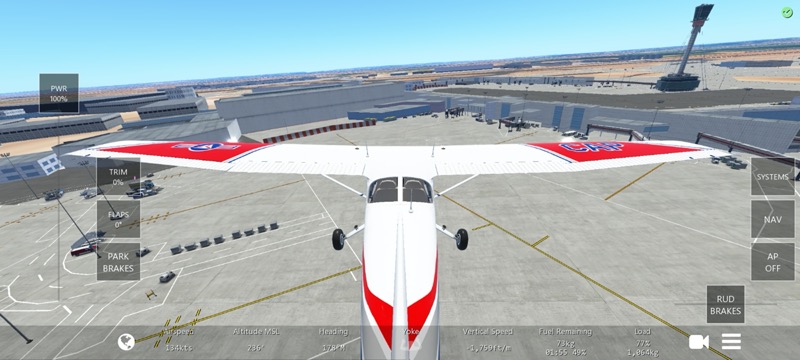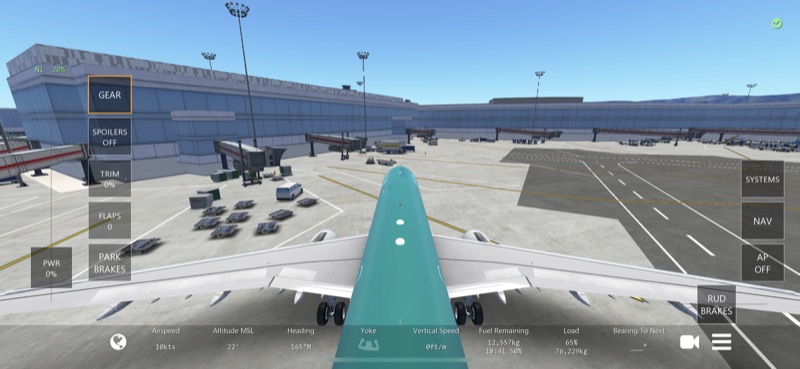 Not bad, though the competition have many more airports modelled - Infinite Flight's main 'pros' have always been aircraft physics and the multi-player and ATC aspects.
Next up are clouds:
Version 1 of clouds have made their way into Infinite Flight for 21.1 in the form of a user-controlled cirrus layer. Clouds will react to atmospheric conditions such as winds aloft and light, however users will control their altitude and coverage in version 1. It was important to Infinite Flight developers that the first iteration of cloud cover reacted properly to the environmental elements.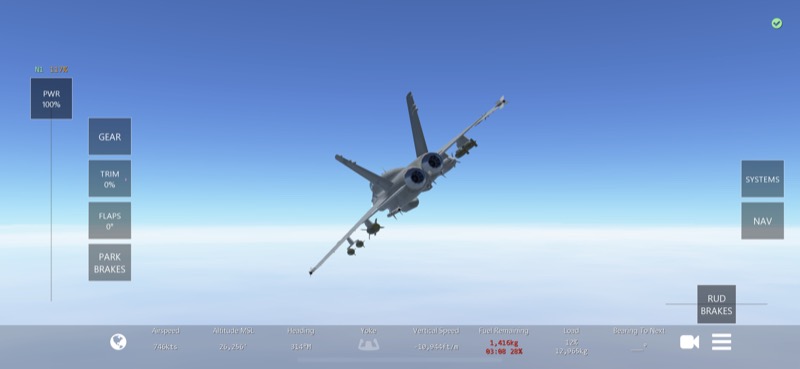 And ATC improvements:
Airports in the Infinite Flight multiplayer environment are sometimes subjected to unrealistically large volumes of traffic, especially during community events. It's important, especially during those times, for ATC to control the flow. New in 21.1, controllers can use speed assignments such as "Maintain 160kts until 4 mile final" to help keep pilots arrive on time at their destination.

Plus some miscellany:
ATC debrief page when closing a frequency
ATC commands such as outside of center airspace warning, and back taxi for tower
"Show Username in Flight" can now be changed while in session on select servers
15 new liveries for various aircraft
It all adds up to an impressive update. My intention is to pitch this head to head in a full length feature with X-Plane 11, the other major flight simulation for iOS and Android. Plus I'll reference a few of the chasing pack. It's somewhat odd that Microsoft hasn't coded up a slightly scaled back version of its desktop simulation for mobile yet - maybe this is in the works, or maybe the mobile flight sim genre is just too crowded to make any headway?