From the Store description:
Simple yet powerful cryptocurrency portfolio tracker designed with simplicity and functionality in mind.

Beautiful and customizable price and volume charts

Supports over 800 cryptocurrencies!

Stay up to date with Alerts, Live Tiles and Compact Overlays

Powerful portfolio to track the performance of your purchases (with backups).

Keep up with the latest news.

More than 15 currencies: EUR, USD, GBP, AUD, CNY, JPY, INR...

Beautiful Light and Dark themes inline with Windows 11.
As ever, here's the app in action on my Lumia 950 XL: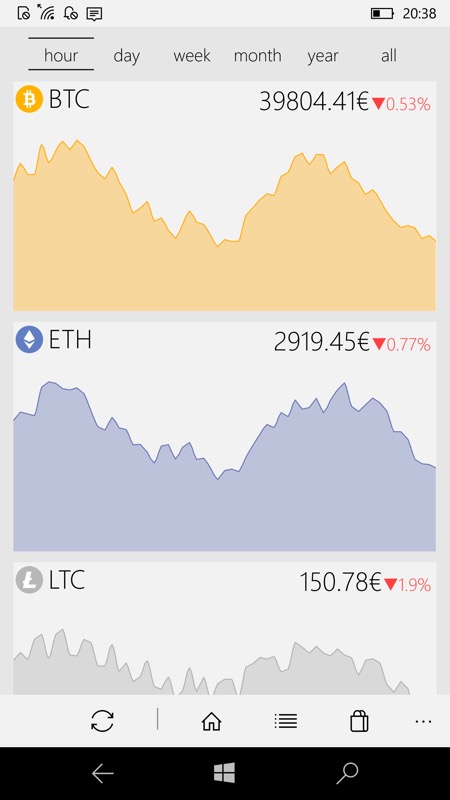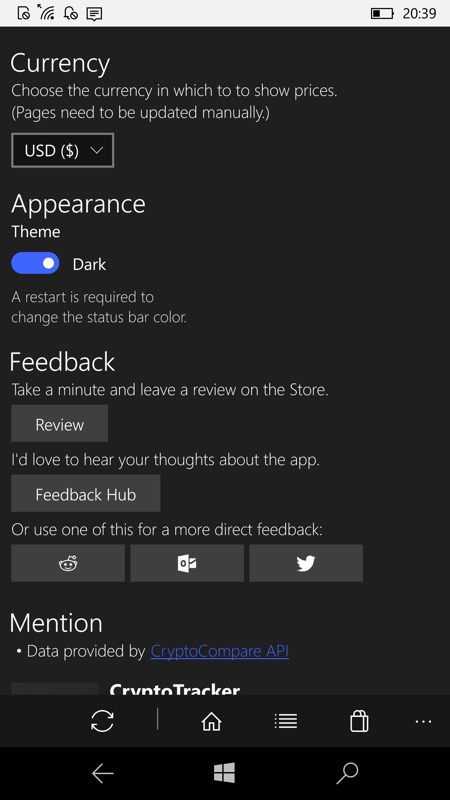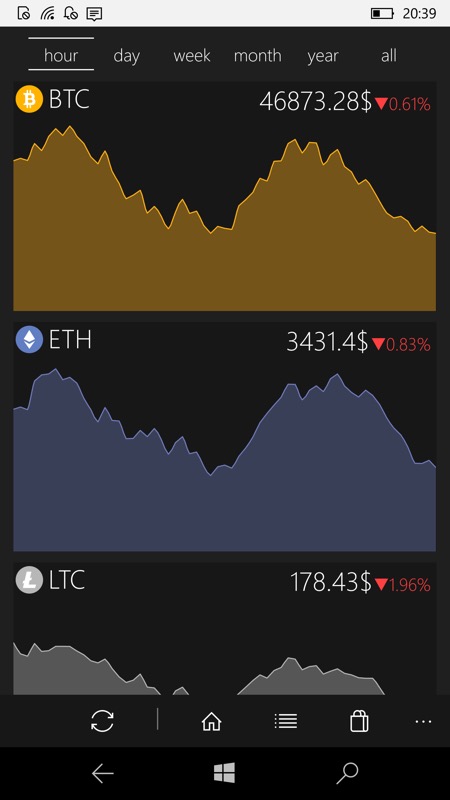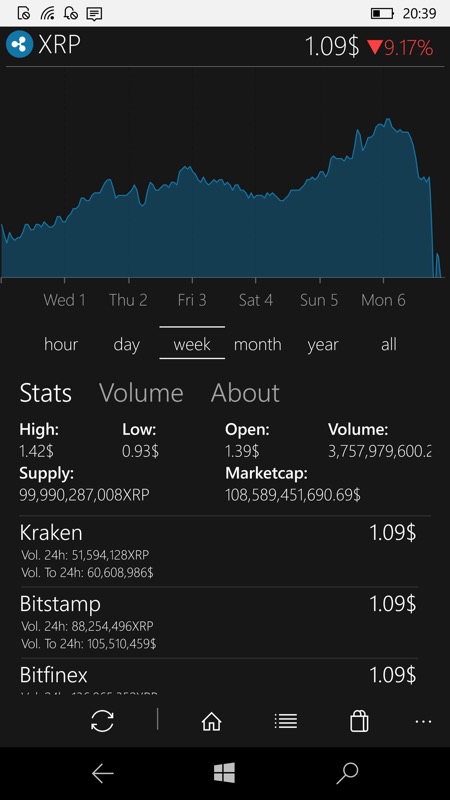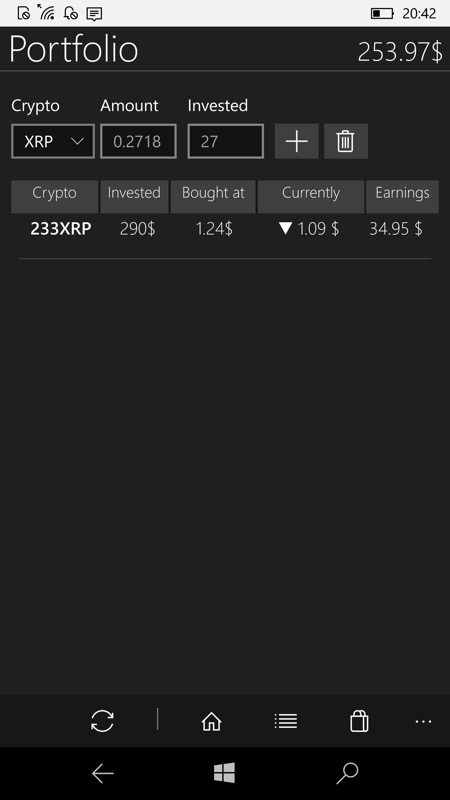 You can grab this for free here in the Store. It's interesting that each of the compatible UWP applications released recently have slight issues under Windows 10 Mobile but it's not altogether surprising. I'd bet that, even with the best intentions, testing so far on Windows phones has been somewhat minimal.