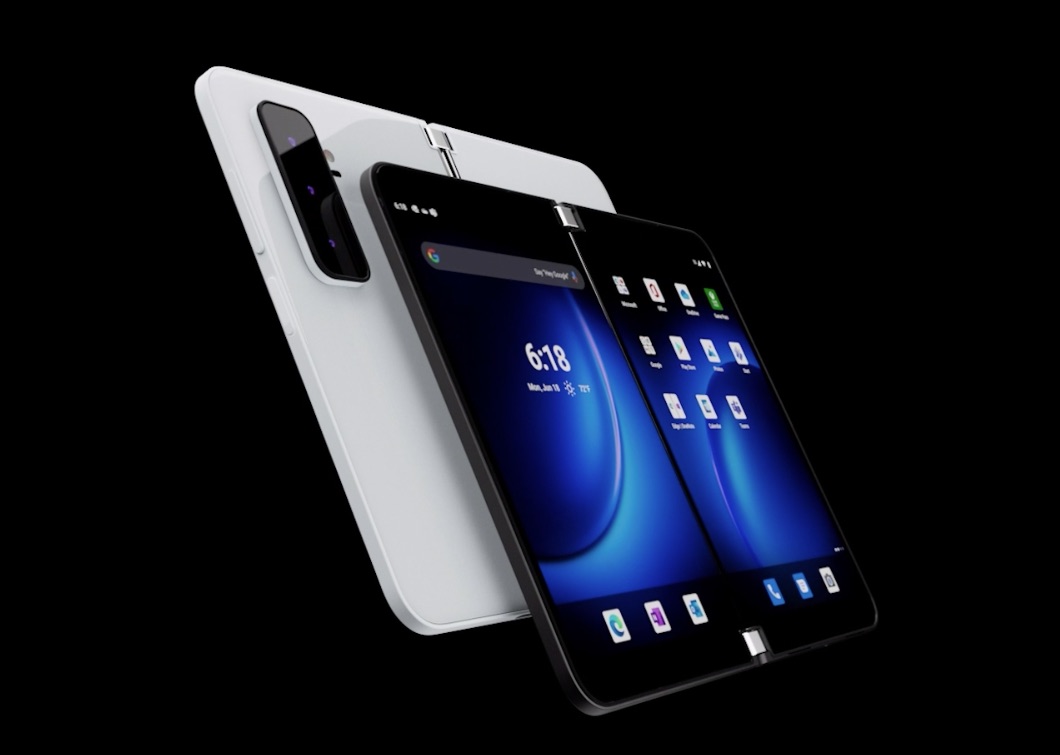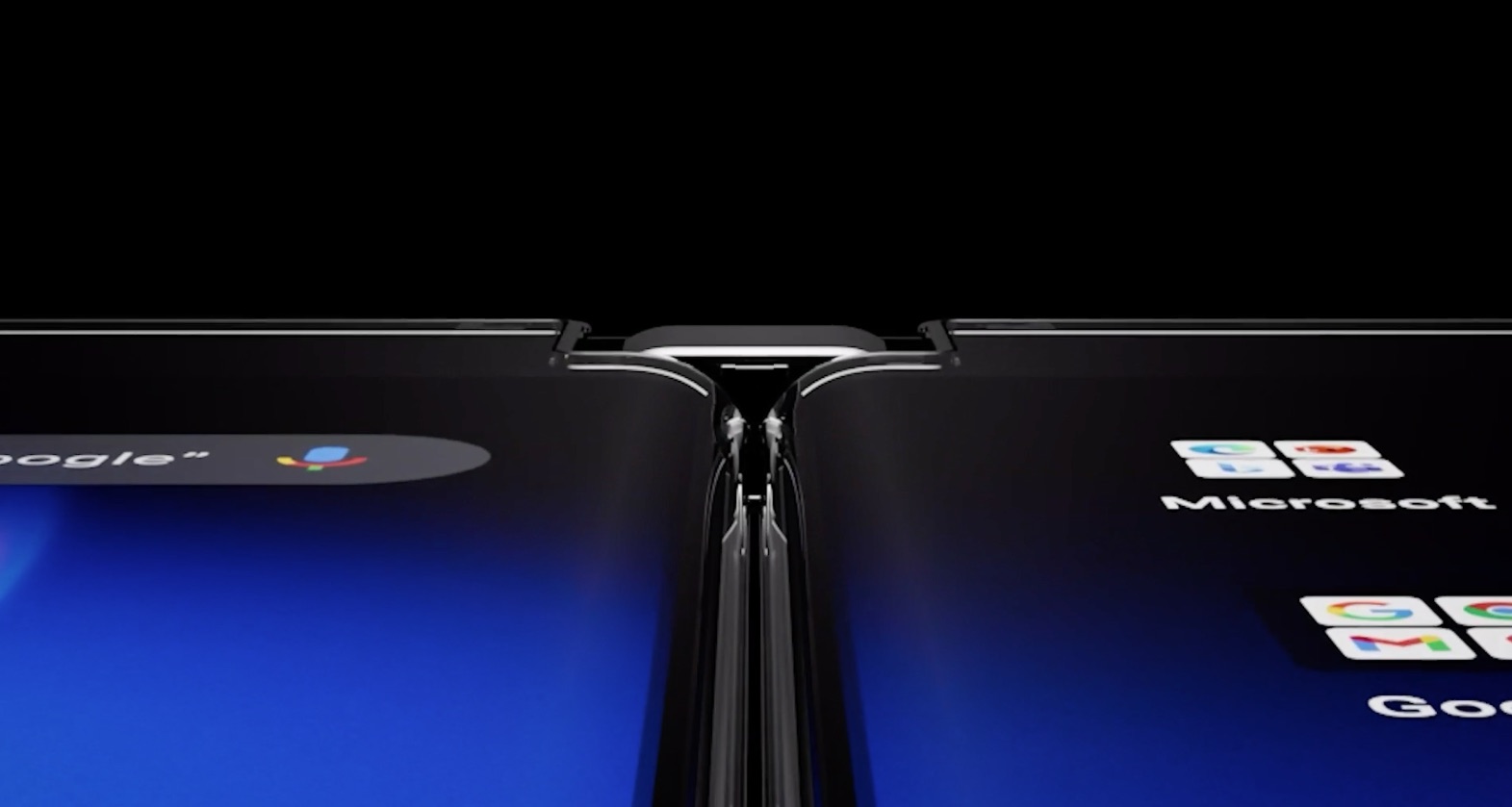 From today's launch, the new Surface Duo 2 comes with:
Twin 5.8" AMOLED 1344p displays, adding up to an effective 8.3" diagonal, at 90Hz refresh rate. Now with hinge-side curved (as we saw on the earliest Andromeda concepts) Gorilla Glass Victus, so that the centre hinge bezel is very small, plus the curved edges give limited display space when the Duo 2 is closed, allowing for notifications and indicators (e.g. battery charge left)
5G connectivity
Snapdragon 888 chipset
8GB RAM
128/256/512GB storage variants
12MP f/1.7 main camera with OIS
Time of flight depth sensor
12MP f/2.4 telephoto camera with OIS
16MP f/2.2 ultra-wide camera
12MP f/2.0 internal camera (mainly for selfies and video calls)
Stereo speakers
Capacitive fingerprint sensor in the side power button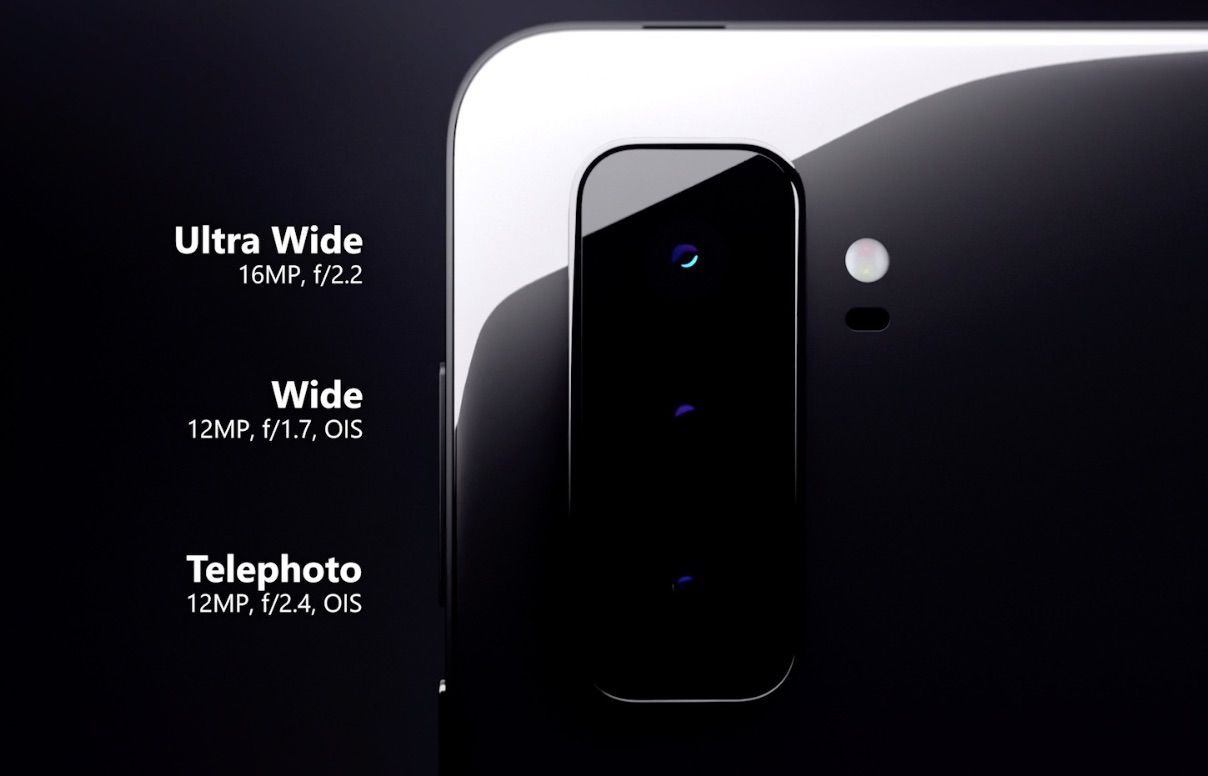 There's also:

Bluetooth 5.1

Wi-Fi 6

Ultra-wideband (UWB) chip (though I'm not sure what this is for)



NFC for Google Pay
4400mAh battery, with (up to) 23W Type C charging
Comes with Android 11, with an update to Android 12 in 2022
284g
Available in white and black
Which, overall, is a lot more competitive than the original device, though with the compromise that it can't be folded completely flat in the 'open' (call taking) position. Which is an acceptable compromise for those cameras, I think, especially given that user will likely have a protective 'bumper' on, and these will match the camera glass bump and almost compensate.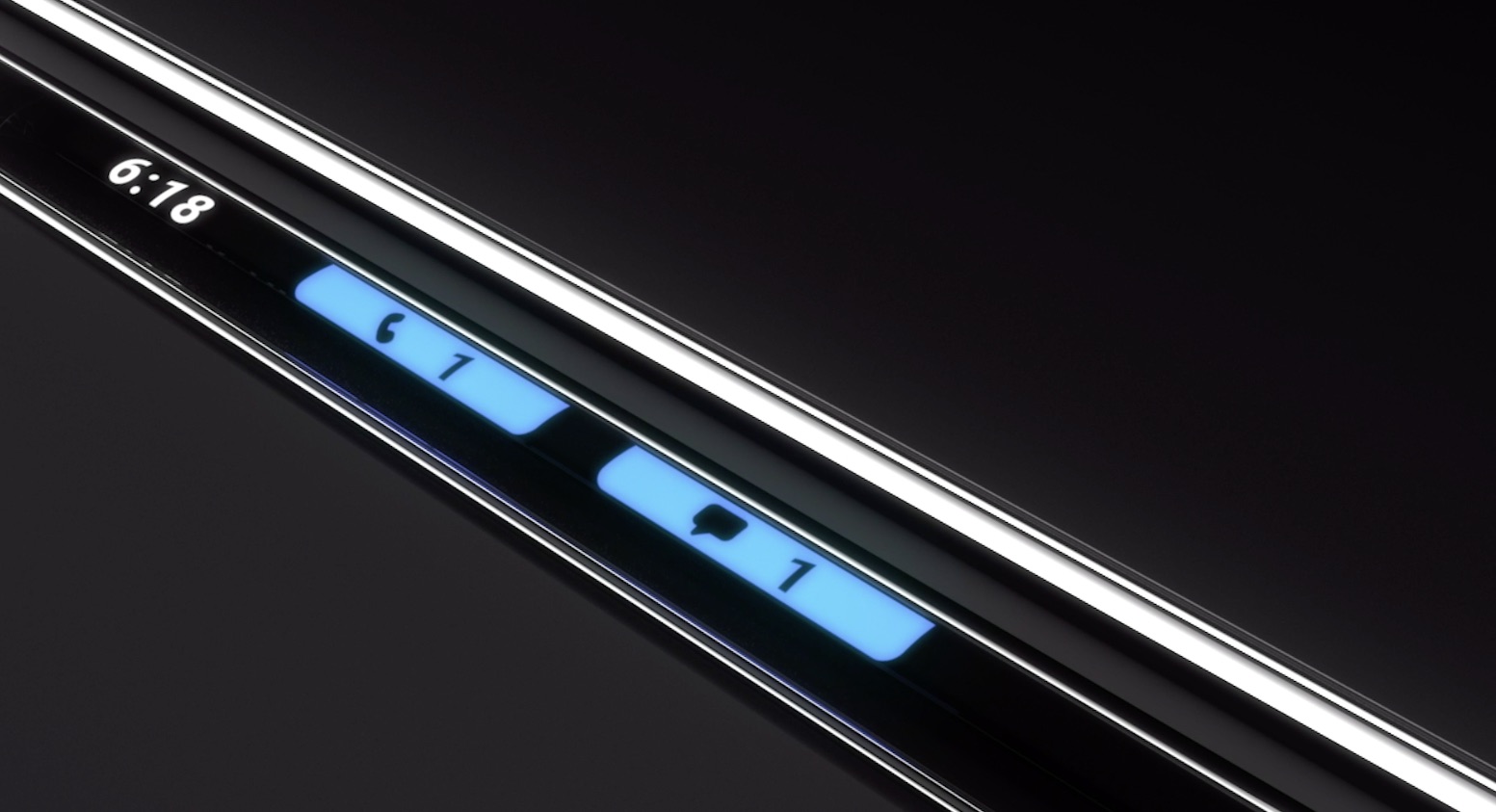 In terms of pricing, it starts at $1500 ($100 more than the original Duo) - perhaps unsurprisingly. And £1349 in the UK, pre-orders are live now. The Duo 2 is also available right now for preorder in Canada, France, Germany, and Japan.
I've approached the usual PR channels for a review loan, but don't hold your breath. Availability is October 21st.
As usual, there's a promo/sizzle video:
CNet already has a hands-on video up:
Interesting to see the (Slim Pen 2) pen-friendly case option there, very Galaxy Note-ish.
Lots of USA media were at a physical event for their hands-on, so you'll find these across YouTube over the next 24 hours. And no, there wasn't a corresponding UK event.
The official Microsoft press release includes:
Designed to showcase the power of Microsoft 365 in your pocket, Surface Duo brings dual-screen productivity and entertainment with you wherever you go.

When Surface Duo launched last year, we pushed the boundaries of what a mobile device could be. With Surface Duo 2, we're pushing that vision even further while offering the core capabilities people expect from a modern premium smartphone.

Surface Duo 2 is much more than a phone. From the integration with Microsoft 365 and Microsoft Teams, to entertainment scenarios like TikTok, Kindle and gaming, Duo 2 enables countless app pairings and unmatched multitasking capabilities. Use any two Android apps simultaneously and check out new app experiences tuned for dual screen, like Gameloft's Asphalt 9: Legends.

Featuring larger, 8.3" PixelSense Fusion displays, the Snapdragon® 888 5G Mobile Platform, a dynamic triple-lens camera, stereo audio, NFC for contactless payments and an array of new accessories that add special features and extra protection, Duo 2 represents a major upgrade.