The changelog since March from developer Sebastian is small, but worth including here for completeness:
Added 'on the fly' calendar updates
Improved image support for news feeds
Fixed crash due to Calendar entries being listed as 'to be confirmed'
Further database updates
The aim, as always, is to be an unofficial but definitive guide to Formula 1, using updated databases (from the developer) and official feeds and APIs, so that PitlaneOne is all you need to follow the sport. First of all, here's PitlaneOne (Store link) running on my Lumia 950 XL: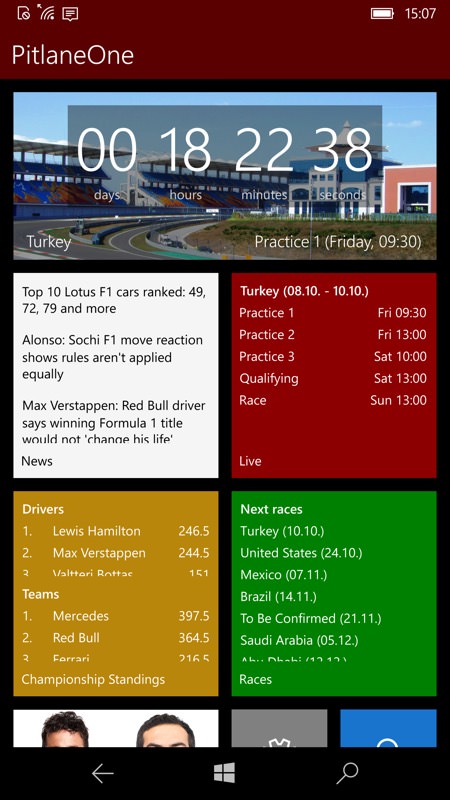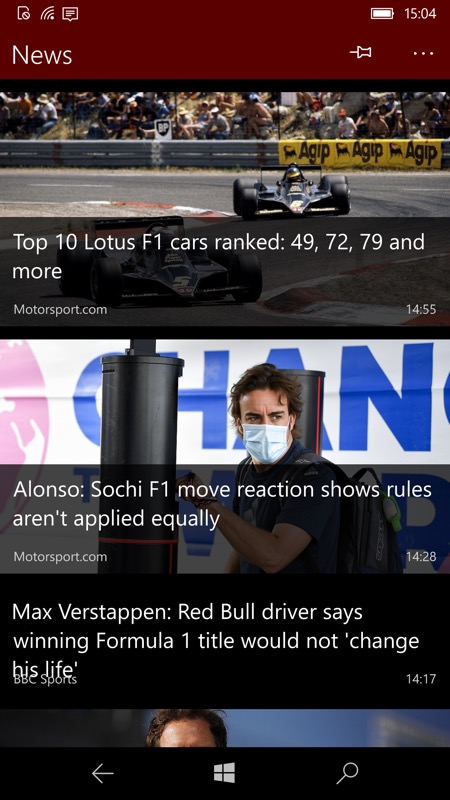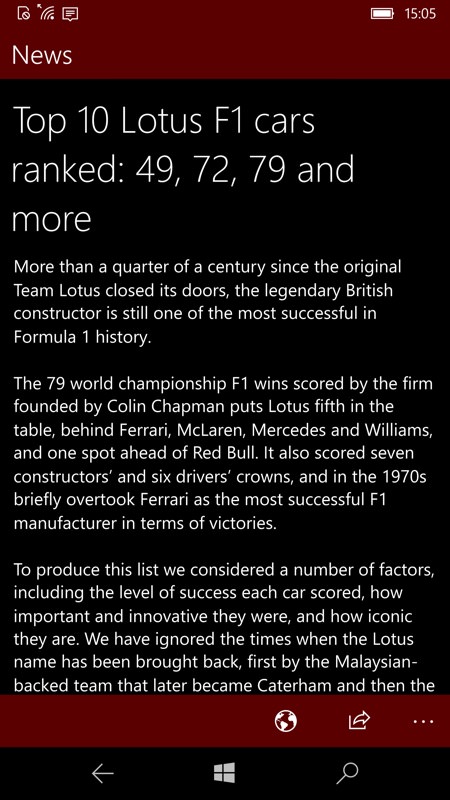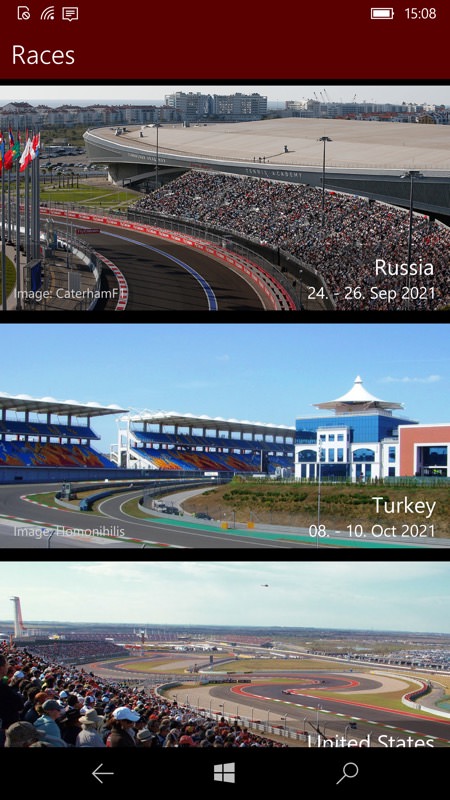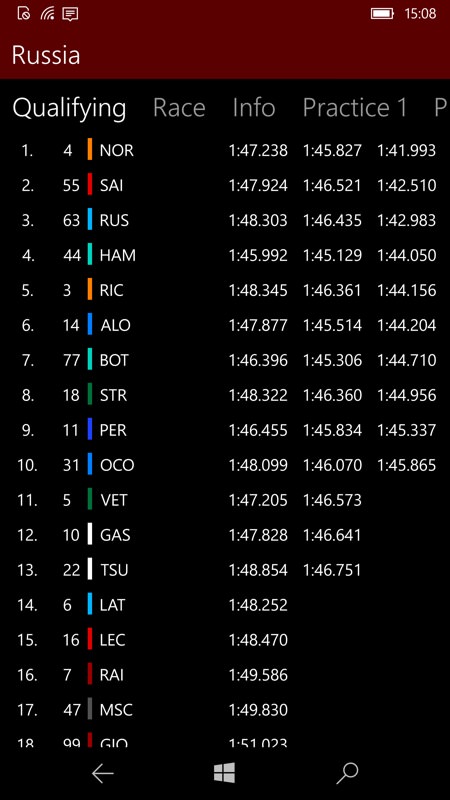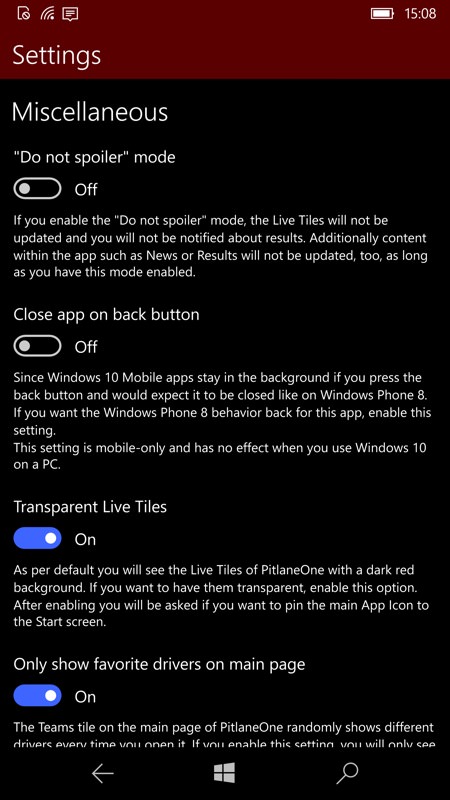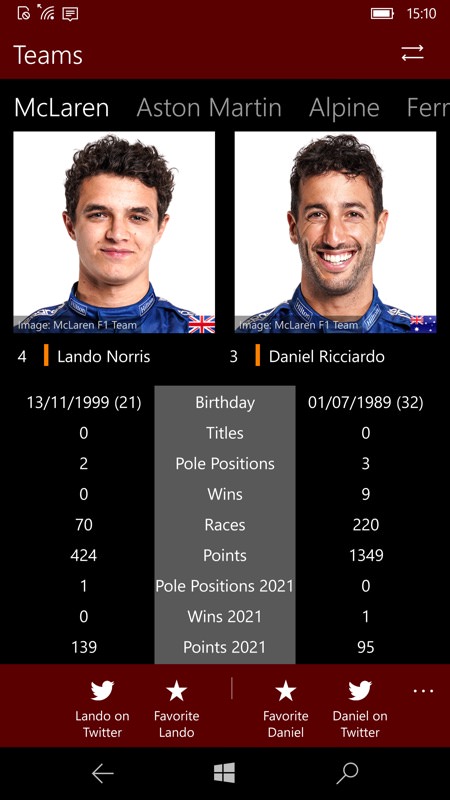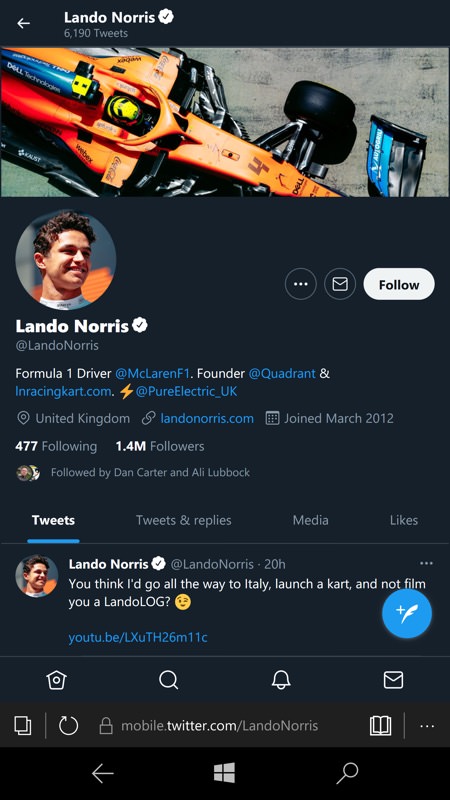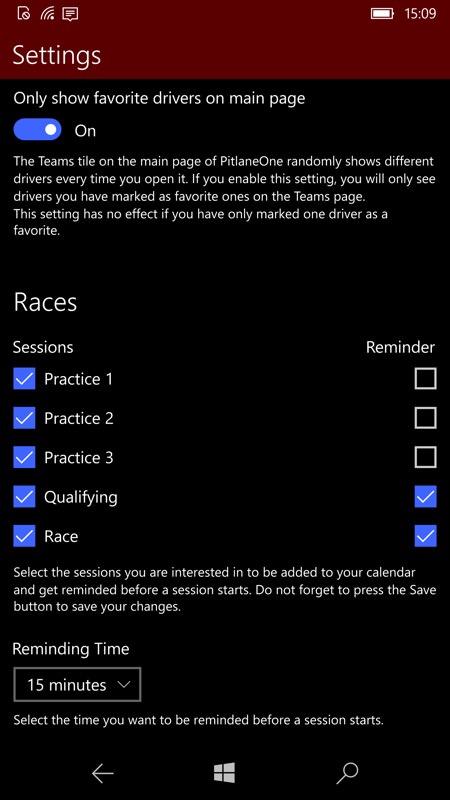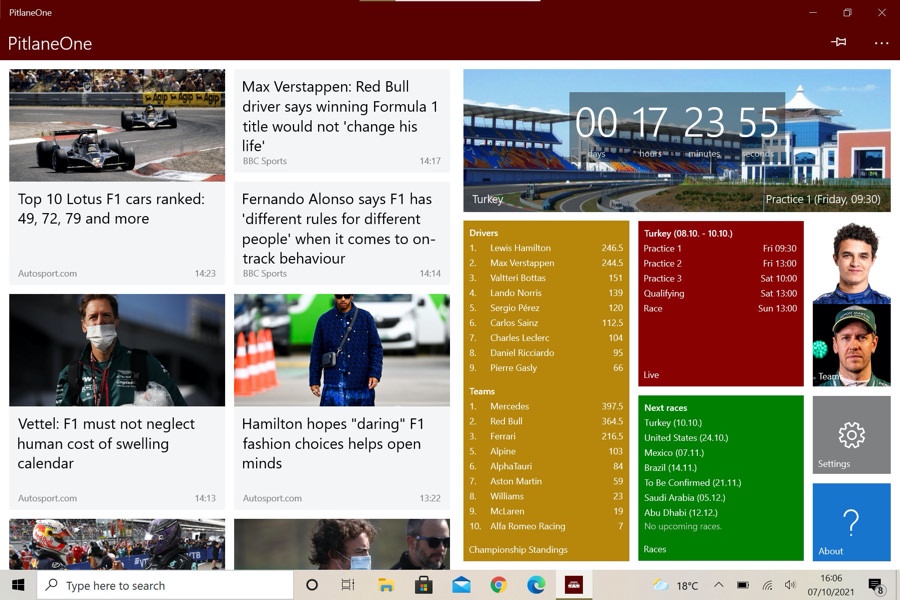 In fact, given all this attention to detail and given the age of the Lumia and indeed the gradual ageing of the UWP system itself, you won't be surprised to learn that Sebastian has also been porting PitlaneOne to both the iOS App Store (see the screenshots below) and the Android Play Store (links go direct to the app, etc.)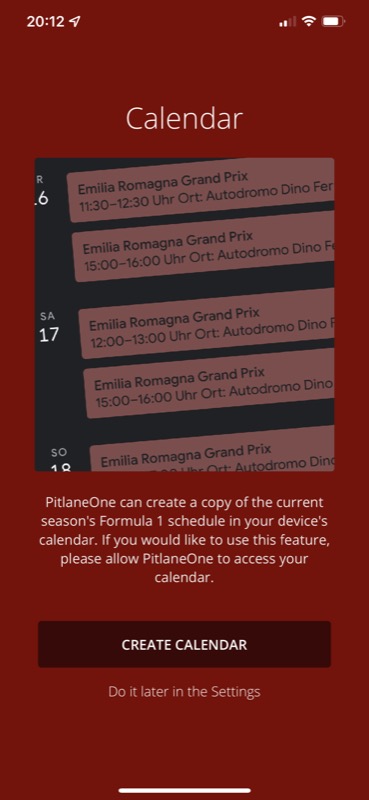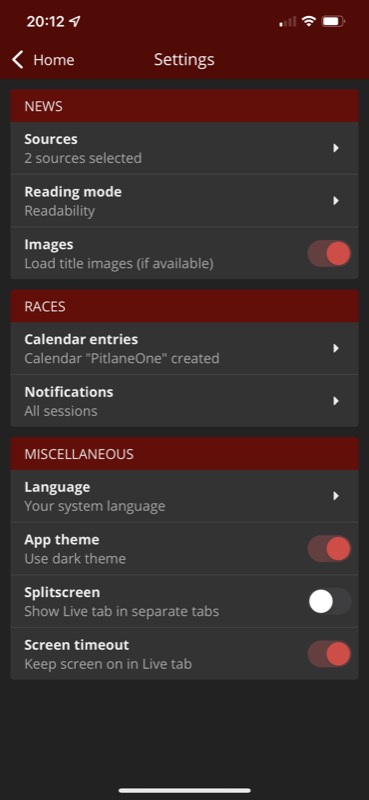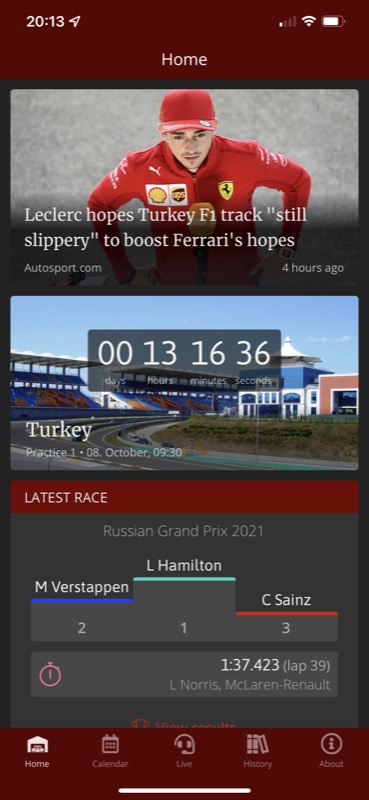 All very impressive. Yes, there's the official F1 (largely paid) application on both modern phone OS, but if you want something small, simple and free then PitlaneOne just keeps getting better and better - whatever your smartphone (or indeed desktop) of choice.