Review:
Tegic 4-in-1 Type C/Lightning/USB-A multi-cable
Score:
90%
What a great idea and implementation. One high current braided (non tangle) cable to suit everyone. USB-A or Type C to Lightning or (again Type C) - a few of these in your gadget bag and it really doesn't matter which one you pull out, since you just adjust the ends as needed. Supporting up to 60W power transfer, at under £20 this is a cable that thoroughly tickles my gadget brain!
Interestingly, the cable box says 'Onix' and this accessory seems to be sold under two brand names on AliExpress, though this isn't uncommon for China and prices seem to be similar. I've linked here to the official 'Tegic' product page, since they were the ones kind enough to send over the review sample. (And no, I can't see this on Amazon anywhere... yet!)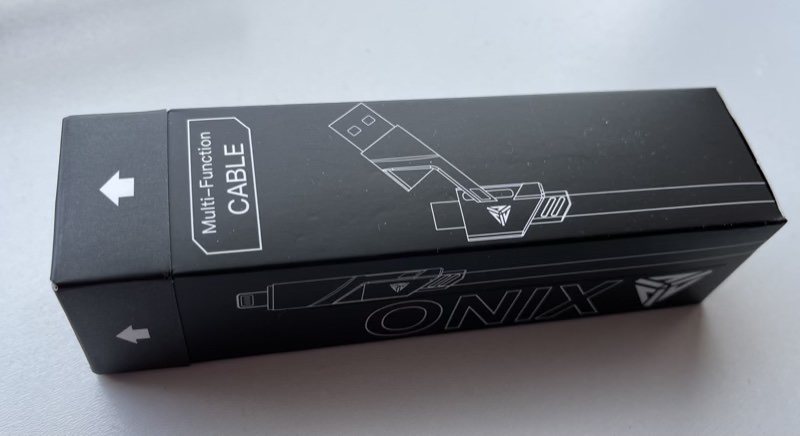 I've seen cables with de-mountable, tethered ends before, but never on both ends! In addition to the double-transformer ends, I was impressed here in that it's all metal. Added to the thick braiding of the cable, the effect is of an accessory that will last a lifetime, though of course I've only had it for a day so far(!)
By default, USB-A and Apple Lightning connectors are exposed: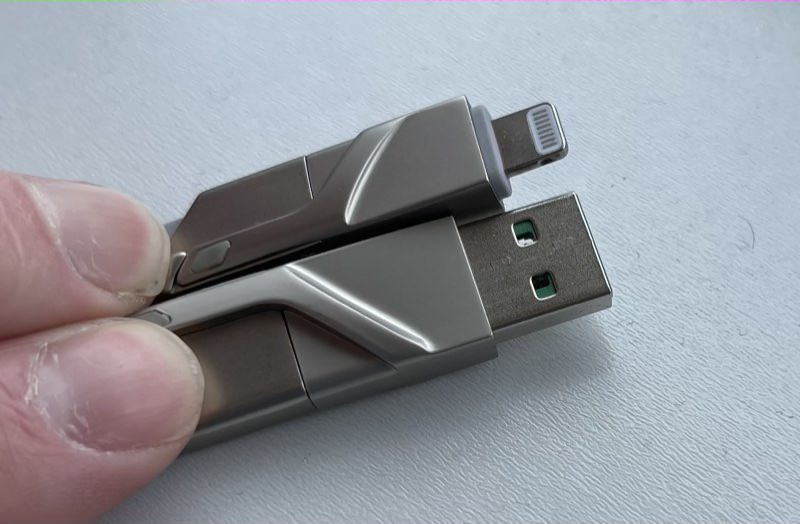 Then, pulling on the metal connectors so that the tethered ends come loose, two Type C connectors are exposed. You can use one or either, as needed. I checked and this Tegic cable is fully data-enabled, I was able to transfer files and back up, so it's not just for charging. (I did also test whether it was USB 3.1-compatible and thus usable for Continuum/DeX use, but no - that's a multi-use step too far!)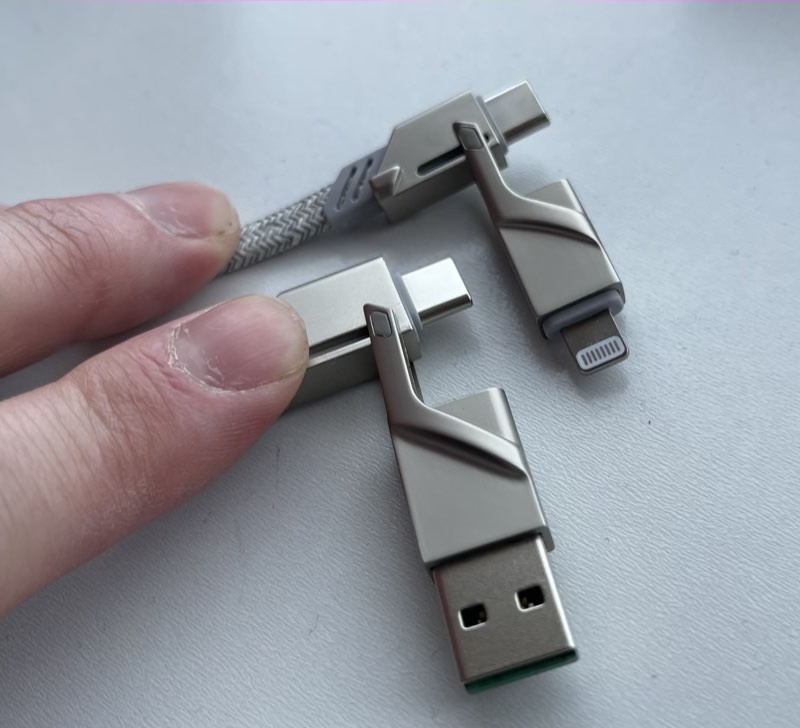 The connector system is really secure - secure enough that you have to pull quite hard to get each 'end' off, but it gives confidence that nothing will be falling off on its own accord anytime soon: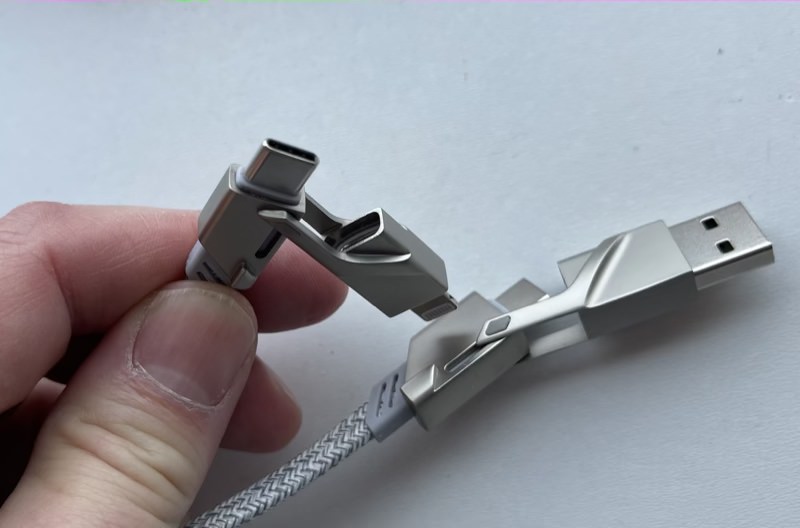 The braided cable is lovely, probably the most premium cable I've ever used, with rubberised strain relief at each end. Tegic claims 60W handling (over PD or Quick Charge), though a) how much current it takes depends on exactly what you've got it plugged into; and b) Tegic itself says there's a 100W version coming, presumably to handle Type C laptop and super-fast phone charging.
The main item sent for review was the 'BLOCK30' power bank, which itself is unique in terms of materials. But more on that on Monday after I've done more testing...
Reviewed by Steve Litchfield at